Motherhood can be quite intimidating for women who are recovering addicts. While rehab may have been extremely successful, becoming a mother is a whole new challenge. It was probably not something you prepared for in rehab.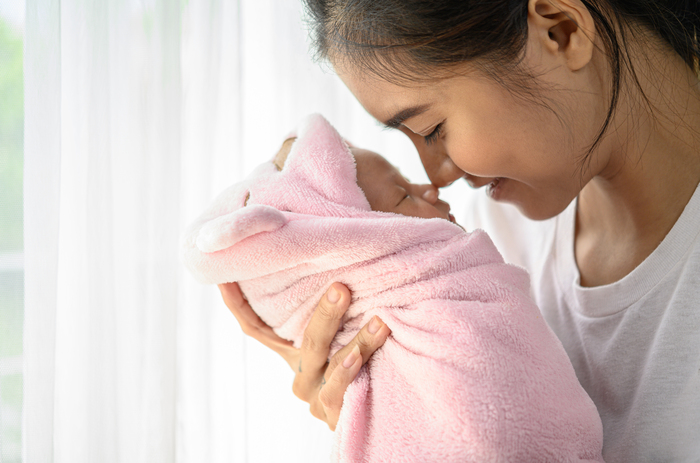 There are many reasons recovering addicts may find the prospect of motherhood frightening. The pain you feel after childbirth may lead you to use addictive painkillers. Postpartum depression could disrupt the balance you have fought for in your mental health. Also, when you have a child to look after, the consequences of relapse affect more people.
But many people have beaten addiction and gone on to become excellent new mothers. The upside of the commonality of motherhood is that you can learn about the challenges you will face and prepare to meet them head on. In fact, you are in a better position than new mothers who have never experienced mental illness and do not know how to deal with postpartum depression, pain, and the pressures of motherhood.
Here are 3 tips for new mothers who have been to rehab.
Create a pain plan:
Giving birth is traumatic in a very physical sense. It is often described as the most painful experience a person can go through. Recovery takes a while and can also be extremely painful. While most women do not talk about it, the fear of giving birth is prevalent among women throughout the world.
However, in 2022 we have more options than ever to deal with the pain. The trouble for recovering addicts is that many of these options are dangerously addictive. For this reason, you should create a personalized pain plan for after you give birth.
Speak to your therapist or OB-GYN about the various possibilities. They can help you identify medication which is non-addictive or that you are unlikely to become addicted to based on your addiction history. Your therapist can help you with mindfulness techniques and other methods to manage pain, and may even recommend a training course.
Consult your psychiatrist:
Postpartum depression is fairly common and it is understandable that recovering addicts in particular fear the possibility. However, it is very treatable, with medication and therapy. Asking for help in advance is the best step you can take. Your psychiatrist can advise you on what to do in terms of medication you already take and further antidepressants to help you through a potential episode.
Postpartum is generally made worse when an individual isolates. Speak to your therapist about it, as well as your partner and any family going through the process with you. This way, even if you do experience postpartum depression, you can navigate it successfully.
Take lessons on motherhood:
There is one important lesson for all new mothers: no one is born an expert. Learning how to be a mother is a process that involves speaking to experts, peers, and family members, as well as 'on-the-job training.' As a person who has struggled with addiction, your lessons on motherhood should not be one size fits all.
Speak to other former addicts who have become mothers. They will share their experience and the advice they were thankful to receive. They may also share things they wish they'd have known.
Motherhood is tough for every woman. If you have struggled with addiction and been to rehab, you will face particular challenges. Fortunately, there are ways to successfully navigate the start of your motherhood journey.