An Overview of Luxury Alcohol Rehab Programs
The term alcohol addiction refers to a condition in which an individual becomes intoxicated and becomes dependent on alcohol. When the individual stops drinking, they experience severe withdrawal symptoms.
Alcohol rehab programs often consist of both medical and psychotherapeutic treatment in order to help patients overcome their addiction to alcohol. Each patient has a different level of addiction based on the withdrawal symptoms they experience. The majority of treatment centers design a program that is designed specifically to meet the needs of each individual client.
If you are struggling with alcoholism, you may benefit from an alcohol rehab program. Inptatient treatment center is the most effective route to sobriety, but many people are intimidated by the thought of rehab. Below are all the details you need to know about luxury alcohol rehab programs and facilities.
Types of Alcohol Treatment Programs
If you decide to overcome an addiction, it is recommended that you enroll in an alcohol treatment program to ensure a smooth and safe escape. It is never easy to detox your body from any substance. You may risk your life if you do not seek medical assistance during the detox.
It is therefore important to seek help from a treatment center that can take care of you during withdrawal. One program can't be fit for all, so alcohol rehab centers create a customized detox program according to the severity of the addiction and their physical and mental state.
Here we have listed some of the most popular alcohol treatment programs to choose from based on the severity of your addiction:
Outpatient Program:
Ideal for candidates with mild to moderate addictions. In this program, patients are not required to stay at the rehabilitation center and are able to continue living their everyday lives while receiving treatment. An outpatient rehab center provides a variety of services, including individual counseling, medical detoxification, group therapy, etc., designed to help patients achieve sobriety and maintain it.
Inpatient Program:
In this program, the patient stays at the center for a certain period of time and receives medical treatment and psychological assistance. This treatment is most appropriate for patients who are highly addicted to alcohol or drugs. Inpatient rehab centers assist patients in detoxing from alcohol, provide medication to manage withdrawal symptoms, and assist in overcoming emotional and psychological issues.
PHPs (Partial Hospitalization Programs):
These programs allow patients to receive treatment in a hospital during the day and then return home after the treatment is completed. As you are not staying at the center, this is a cost-effective solution, however it is not recommended for patients with a high level of addiction. In order to be successful in a partial hospitalization program, family support is extremely important.
Most of the above-mentioned alcohol rehabilitation programs are suitable for most addicts, but there are many other programs available that might be of interest to you, including:
Intensive Outpatient Program (IOPs)
12-Step Programs
Non-12-Step Program
Holistic Program
Type of Treatments Under Alcohol Rehab Programs
Detox
It refers to the process of withdrawing from alcohol dependence. Rather than going through painful withdrawals alone, the process is monitored by medical professionals, who provide medication when necessary and are on hand in case of emergency.
Most rehab centers offer alcohol detox programs, although there are also Alcohol Detox Centers that provide a specialized detoxification service. The facility offers the sole service of helping you detox before attending an inpatient program.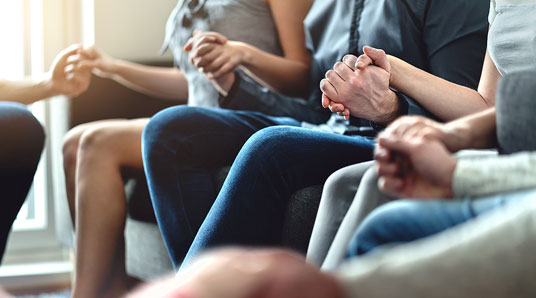 Therapeutic Treatments
Individual Therapy: You will work one-on-one with a trained therapist to identify the roots of your alcoholism and work through past traumas.
Group Sessions: Along with other residents of the alcohol rehab center, you will participate in a program designed to help you stay off alcohol while finding meaning in everyday life.
Family Therapy: Alcoholism is often considered a family disease. Family therapy is very beneficial in the recovery, especially if you are living with your family.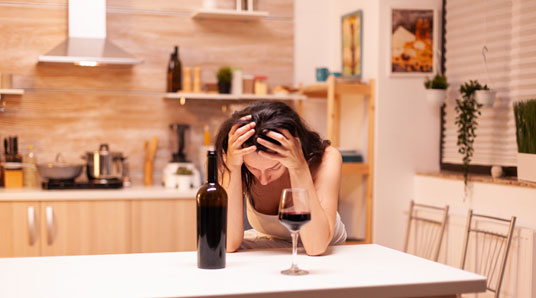 Psychiatry
Alcoholism is often not the only issue an individual is dealing with. Many mental illnesses are common co-occurring disorders with alcoholism. A psychiatrist at the rehab facility will assess and diagnose any co-occurring disorders. They will prescribe non-addictive medications to treat these disorders.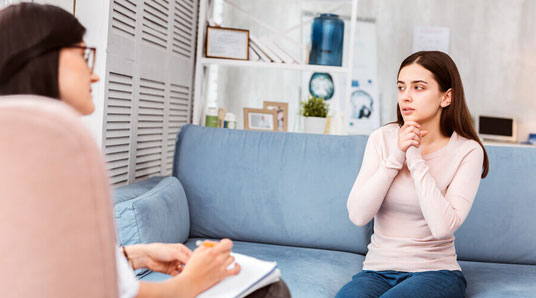 Aftercare
The process does not end when you leave the alcohol rehab center. Rehab facilities provide aftercare, which consists of a number of services to help you continue recovery in the outside world. You will continue to see your therapist and psychiatrist, as well as attend group support meetings.
What is an Alcohol Rehabilitation Center?
It's a facility that provides specialized treatment for alcoholism and AUD (Alcohol Use Disorder). The facility centers provide residence, along with detox and therapeutic interventions, carried out by medical and mental health professionals.
In alcohol rehab centers, you will get the space and time to treat your addiction. The trained medical staff is available 24/7 and provides medical care and support for patients needs during their journey to sobriety. You will complete a standardized program that includes the skills that will help you live a sober life outside of the rehab facility.
Types of Alcohol Rehab Centers
There are different types of treatment you can get at treatment facility. Most rehabs provide every option, depending on the type and severity of the addiction.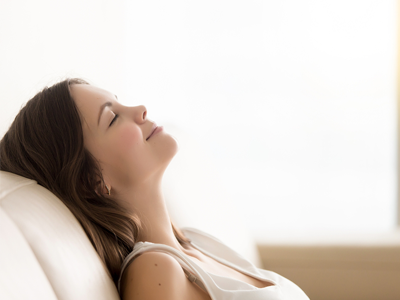 Inpatient Rehab
IT refers to a program in which you stay at the rehab center for an extended period of time. During inpatient treatment, you eat and sleep at the rehab, not leaving the premises unless granted an exemption. Although you are at the rehab voluntarily and can technically leave at any time if you break the rules you may be asked to leave the program.
In the facility, you are kept safe from triggers and access to alcohol, and you do not have the responsibilities of everyday life which can distract you from the process. The process usually lasts a month, but you can stay longer if you are still struggling.
Outpatient Rehab
It refers to a program in which you attend sessions at a rehab facility but return home at the end of the day. The recovery program may be the same one provided in inpatient treatment, but you have independence when not at the facility.
Outpatient alcohol rehab center is suitable for those who are unable to take the time to spend in an inpatient facility and whose alcoholism is of moderate severity. It works for many people, but it does not provide the same level of focus and support as an inpatient program.
How to select the right Rehab Center for Alcohol Abuse?
Every treatment center is unique in its own way of treating the addiction. That's why it is quite difficult to find the right alcohol treatment center. There are many rehab centers that offer almost the same facilities and treatment, still, they differ in terms of how uniquely they treat every patient, because alcohol addiction symptoms may vary from case to case.
Still, you can check the following boxes which help you to find the right alcohol rehab center:
Ascertain whether it will meet your rehabilitation needs
Check with them if they accept your insurance and whether your coverage includes the services you need
Provide dual diagnosis treatment for co-occurring disorders
Employ medical and mental health professionals with certification from accredited colleges or universities
Have a high success rate
Provide comfortable amenities
How long should you spend in Rehab Center?
It mainly depends on the level of a person's addiction. Most alcohol rehab centers provide programs that last thirty days. However, there are also sixty and ninety day programs. If you are in a thirty day program, the rehab professionals will discuss your discharge as the end of the program approaches. If they feel you need more time, they will recommend you stay for longer.
How much does alcohol rehab cost?
There is no specific answer to this question, an inpatient program at an alcohol rehab center is expensed based on a number of factors, including residence and food, medication dispensed, treatments provided by medical and mental health professionals, and other factors.
Some of the factors that impact the cost:
Location of the Rehab Center
Available Amenities
Types of Treatments Offered
Length of Stay
Most health insurance plans cover the cost of rehab, but not all. Therefore, you should speak with your insurance company before enrolling in a drug rehabilitation center to find out what is covered and what is not. As well, it is advisable to inquire whether your insurance will be accepted at the treatment center.
What info do you have to give when you're admitted to an alcohol rehab?
During admission to an alcohol abuse treatment center, you will be asked for your medical history, mental health history, the details of your alcoholism, and your reasons for choosing to enter treatment.
Common Questions to Ask to the Facility
Our utmost goal is to help our visitors to find the right rehab center for alcohol abuse. We recommend calling different facilities before engaging with their treatment. Below is the list of general yet important questions which helps you in choosing the right alcohol rehab center for sobriety:
What type of insurance do you accept?
What treatment approach do you use?
What is the client to staff ratio?
How long is your program?
What is your success rate?
Do you provide dual diagnosis treatment?
What amenities do residents have access to?
Do you provide medical treatment?
What certifications do your staff members hold?
Is your rehab accredited?
What is your visitor policy?
Do you have detox facility?
Do you offer aftercare plans?
You can spend quality time with your family and develop new interests that will help you live a life without alcohol. Because of hardcore drinking, the addicts have neglected many critical reaffirm elements in their lives.
Recovery from any type of addiction can be the most significant thing to do in your life. And remember that it is never too late to get your addiction in control.