What is inpatient treatment?
Inpatient treatment is exactly as it sounds – the patient is in treatment or at a facility for the majority of their treatment. It gives patients the opportunity to take time out from day-to-day life to focus on their substance abuse problem. All inpatient rehab centers are different, but they share certain basics.
They all require patients to stay full-time, rather than leaving at night or on weekends. Patients attend group sessions as well as individual counseling. Depending on the inpatient treatment center, they may have the choice to take advantage of nutritionists, occupational therapists, art therapy, and other holistic treatment types.
Benefits of inpatient treatment centers
There are several benefits of a residential treatment center. First of all, a change in environment for a person that has become addicted to substances can make all the difference in the world. You may have tried many times to maintain sobriety for an extended period time but it is too easy to go back to old habits in the same environment.
Inpatient substance abuse treatment is a break from everything – a peaceful, stable environment where you can focus on yourself and make true progress so that going back to old patterns or getting triggered by old issues is a thing of the past. While treatment does not end after inpatient substance abuse treatment, it is the most significant step towards recovery that you can take.
Almost all substance users can benefit from staying at the center. However, if you are unsure whether inpatient treatment is for you, take the following into consideration.
Do You Need Inpatient Rehab For Substance Abuse?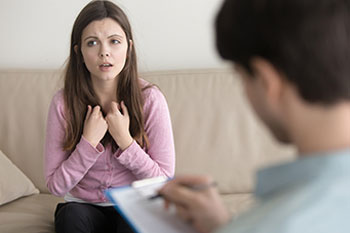 Inpatient substance abuse treatment is the right choice for you if you are suffering from long-term substance use. While NA meetings and outpatient programs can help, those who have tried over and over again to quit, or who are approaching or have hit rock bottom, most likely need inpatient substance abuse treatment. Here you will find around-the-clock care that covers all of your needs. Rather than simply attending sessions or groups, your entire stay will be centered around recovery.
Since you're inside the inpatient rehab center throughout, there is no chance of relapse. Residents are free to leave the program whenever they choose, by law, but those who commit to staying have the guarantee that their inpatient substance abuse treatment won't end until they have significant time clean.
At inpatient substance abuse treatment, all activities are supervised and all clients receive adequate nutrition and care 24/7. Individual and group therapy occur daily if not multiple times a day and there is ample time to check in and talk about issues and triggers that cause you to use or drink. Another benefit of staying in an inpatient rehab center is in having all nutritious meals prepared on-site. Creating healthy habits around nutrition and lifestyle are essential to sustaining long-term recovery.
The Best Way To Choose An Inpatient Treatment Facility
One treatment facility doesn't fit all. There's no one-size-fits-all approach to addiction treatment, so finding the right program is key. A number of factors should be considered before selecting the right treatment program that best meets your needs. You can find the best inpatient treatment facility by following the tips listed below
What are their specialties?
Some rehab centers specialize in treating particular types of addiction, so it is important to know what they specialize in. There are some inpatient treatment centers that specialize in treating alcohol addiction, while there are others that specialize in treating drug addiction, and some that provide dual diagnosis treatment. Thus, you need to find a rehab facility that specializes in the addiction you are suffering from. In addition, you need to look for reviews from people who have been treated there in the past.
What types of treatments and therapies do they offer?
Treatment centers use different types of treatment and therapy models, so it is crucial to know which treatments they offer and how much expertise they possess.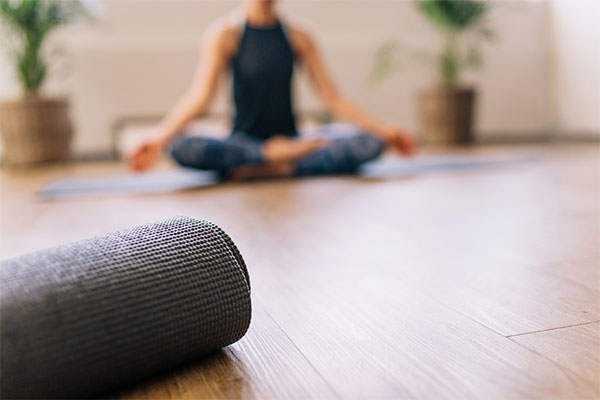 Choosing the right inpatient treatment center for your addiction requires careful consideration of the therapies that will be most effective for you.
What kind of amenities do they have?
You can easily differentiate rehab centers based on the amenities they have at the treatment facility. The patient at many inpatient rehab centers has access to luxury resort amenities, while others have very basic facilities that are enough for the patient to live sober.
In order to choose the right rehab center, you have to pick one with the amenities you need. It's a tedious task since rehab centers have hundreds of amenities.
Check for insurance coverage
If you're choosing an inpatient rehab center, make sure your insurance covers it. You should contact your insurance company so that you can find out what is or is not covered by your policy in order to avoid any surprises later on in the process.
Find out the cost
The cost of rehab facilities varies in a great deal based on the type of treatment programs, therapies, facilities, amenities, and the location of the facility. If cost is a major deciding factor, then the first thing you should do is ask for a detailed quote and make sure that you understand what the insurance covers.
The following are a few other factors to consider as well:
Location of the treatment center
CARF accreditation
Medical care
Staff Qualification
Staff to patient ratio
Quality of food
Safety, security and privacy
The Pros and Cons of Inpatient Rehab Centers:
You deserve the best treatment for addiction recovery. A residential rehab center is the best way to treat addictions, but there are always pros and cons to weigh when considering it. We have listed the benefits and drawbacks of inpatient rehabilitation facilities here.
The pros of inpatient rehab
Integrated therapies and treatments

In most cases, inpatient treatment centers offer comprehensive treatment programs in order to help patients get the treatment they need so as to recover from their addictions.

A person who is addicted to any substance is also dealing with physical illnesses as well as mental illnesses as a result of their addictions.

It is an inpatient rehab facility that offers a variety of programs that support addicts in their recovery. These include dual diagnosis, behavioral therapy, medical detox, family diagnosis, relapse prevention, and many other programs designed to help addicts heal.

Safe and Secure Environment

It takes a lot of courage to go to a rehab center in order to recover from addiction. Most of the inpatient rehab centers are committed to a safe and secure environment.

As a measure of ensuring the safety of patients in a rehab facility, the facility has an on-site medical detox facility with doctors available round the clock if any kind of emergency arises during the detox process. This is in order to ensure the safety of patients in a rehab facility.

An effective security system is essential to prevent any substances from entering the rehabilitation center, which is why a strong security system must be in place. Usually, inpatient drug rehab facilities employ sober security guards as well as other security measures designed to prevent anyone from accessing any kind of drug without the permission of the facility before doing so.

Supportive staff and community

Support staff is available round the clock in the inpatient treatment centers. At the early stages of the recovery process, it is very important to have staff who are always available for assistance.

Patients who attend rehab centers share the same goal of maintaining a sober lifestyle. Inpatient rehabilitation centers are a great way to be able to form friendships with other patients who are also struggling with addictions. Sharing your experience, your challenges and how you cope with them can motivate and inspire others.

Aftercare program to prevent relapse

It is inevitable that you will face more challenges once you have left the rehab center. A sober living program at an inpatient treatment center taught you how to live a sober life. It is extremely difficult to remain sober while living your everyday life.

Aftercare programs at inpatient treatment centers include weekly conference calls, participation in various activities that prevent relapse, an intern program at the facility, interventions and various other resources that assist in controlling triggers.

The cons of inpatient rehab

Higher cost

There is a significant cost element associated with inpatient care. Generally, people do not have sufficient funds to attend an inpatient treatment center, and not all insurance providers will cover the costs of treatment.

Stay away from friends, family and work

A major disadvantage of inpatient rehab is the impact on your social and professional life. Besides adjusting your work schedule, you will need to find childcare for your child and deal with many other responsibilities.

Luxury Inpatient Rehab Centers

For executives and professionals that need to attend to work, many luxury rehab programs offer inpatient treatment that can work with you to customize a program that is supportive and ideal for you. Choosing the right inpatient treatment center can be difficult but our comprehensive resources can help you learn and choose wisely.

Get the help you deserve!

Rehab centers will give you the opportunity to get the help you not only need but deserve. Addiction to substances is an illness that requires time and resources from which to recover. Our inpatient treatment centers give you everything you need to make the necessary changes in your life. If you're looking for more information call us on 866.392.1915 or fill contact form and we will get back to you soon.