Find the Best Luxury Rehab Centers in California
Here we have listed some of the best luxury rehabs centers in California for those suffering from drug and alcohol addiction and mental illnesses. These are among the finest and most luxurious rehab centers in the world – offering exclusivity, confidentiality, and most importantly treatment that works.
We believe that every addict must get high-quality and effective treatment for substance abuse and mental illness. In choosing the right Luxury Rehab Center for you, we pay attention to more than just the amenities. We also consider factors such as the quality of care, the qualifications of the staff, the treatment options they offer, and the aftercare services available.
The treatment centers listed here are committed to providing world-class amenities, personalized care, customized therapy, and proven methodology that bring long term sobriety and complete recovery from mental illness and drug addiction.
Through our network of luxury rehabs, you will experience a premium level of care, incomparable amenities and personalized treatment plan. You can be confident you will receive top quality treatment at the world's most renowned centers listed here. Experience some of the top luxury rehab facilities in California.
Featured Luxury Rehab Centers in Malibu, California, US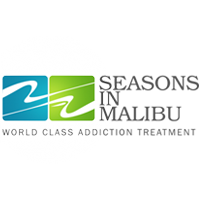 Seasons is an addiction treatment center in Malibu, California. They are CARF accredited and treat a wide range of addictions like drug, alcohol, and mental health related issues. They are recognized as one of the premier alcohol and drug rehab centers in the world by Consumer Affairs. Seasons in Malibu, one of the best rehabs in California, offers systematic, integrative, and patient-centered treatment. Season's skilled staff provides evidence based treatment in luxury facilities so patients can overcome addiction quickly.
For Inquiries
Call: 866-753-0876 or visit website: https://seasonsmalibu.com/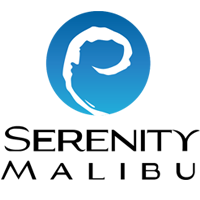 At Serenity Malibu, you will find evidence-based, customized treatment plans to help you achieve long-term sobriety. Their holistic treatment modalities, one-on-one treatment approach, and world-class amenities make them the best rehab centers in the world. Highly skilled, experienced and trained medical professionals provide the best care for patients suffering from this disease. They provide treatment for a number of addictions, including drug, alcohol, cocaine, prescription drugs, and mental health disorders.
For Inquiries
Call: 888-257-6934 or visit website: https://serenitymaliburehab.com/
The Cottage provides immediate assistance for any type of mental health disorder including depression, grief, loss, bipolar disorder, anxiety, sex compulsion, trauma, or PTSD. They are a CARF-accredited rehabilitation facility located near the most beautiful beaches in Malibu, California. If you or a loved one suffers from a mental health disorder, reach out to them today to receive the treatment and experience of one of the finest luxury rehabs in the world.
For Inquiries
Call: 855-869-5332 or visit website: https://seasonsbeachcottage.com/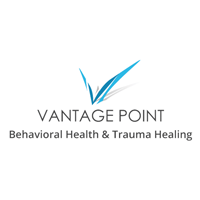 Vantage Point Recovery is the top luxury rehab center in California, treating complex mental health disorders, substance abuse, and alcohol addiction. They work on a systemic treatment model which means they treat the family and the patient at the same time for long-term recovery. At Vantage Point Recovery their utmost goal is to give world-class treatment for various mental health and substance abuse related diseases and provide an understanding of how treatment helps patients to overcome the addiction.
For Inquiries
Call: 866-604-2606 or visit website: https://vantagepointrecovery.com/
How Do Luxury Rehab Centers Make Your Life Better?
There are several ways they are better than ordinary rehab facilities. They offer a wide range of amenities, treatments, services, and recovery programs that help the patient to overcome addiction and improve their overall quality of life. Luxury rehab centers are typically located in picturesque locations, provide comfortable surroundings, customize treatment plans, and include a variety of physical activities.
It is important to make an informed choice when selecting an addiction treatment facility. Even the best rehabilitation center may seem overwhelming and like a step backwards. However, people who have been through luxury treatment centers agree that it was the best decision they have ever made. It's not a place people go to wallow in pity, nor is it a place for people too "weak" to handle the world. Rather, it is an opportunity to do the most challenging, meaningful, and rewarding work you will ever do by joining a rehabilitation center.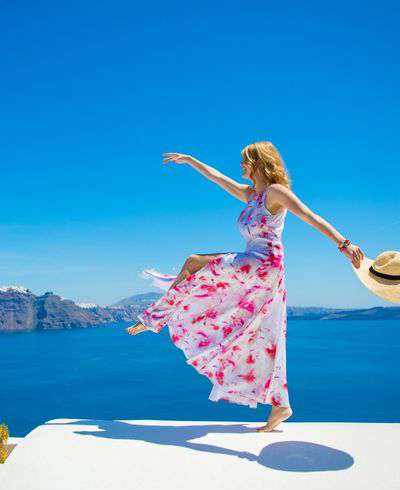 Listed below are some ways that luxury rehab centers can make your life more enjoyable:
Comfortable Accommodations
Personalized Care
Detox Facility
Detox Facility
Skilled Staff
Privacy and Confidentiality
Holistic Approach
Aftercare Support
By choosing best drug rehab centers in California, you are making the choice to invest fully in your recovery from substance abuse. Our network of luxury rehabilitation centers is rated according to actual results and facilities they offer. We believe that, while any time spent in an addiction treatment center is worthwhile, success is measured by how well it prepares you to live a clean life outside of the rehab center. Give yourself the best chance of recovery from alcohol by choosing from our network of rehabilitation centers in California.
What Type of Facilities to Expect from Luxury Rehab in the US?
Some of the high-end facilities and comfortable environments they offer to the patients are listed below:
Meditation and yoga sessions
Gourmet meals
Recreational activities like swimming, tennis, and more
Workout programs
Concierge and room assistance
Massage therapy programs
These amenities empower more personalized treatment by expert practitioners. Luxury rehabs also offer holistic programs that concentrate more on spiritual, inspirational, nutritional, and environmental elements of treatment. They also provide safe and effective medically managed withdrawal to commence your recovery from substance abuse issues and underlying disorders.
Luxury vs. Non-Luxury Rehab Centers: What's the Difference?
Luxury rehab centers typically offer amenities such as private rooms, gourmet meals, fitness facilities, and recreational activities. Non-luxury rehab centers typically have more basic amenities and may have a more clinical or institutional feel. Both types of rehab centers offer treatment for addiction, mental health disorders and other behavioral issues, but luxury rehab centers may offer additional amenities and a more upscale environment. Note that luxury rehab centers are more expensive than traditional rehab centers, and they may not be covered by insurance. Ultimately, the most important factor in choosing a rehab center should be the quality and effectiveness of the treatment program, regardless of the amenities offered.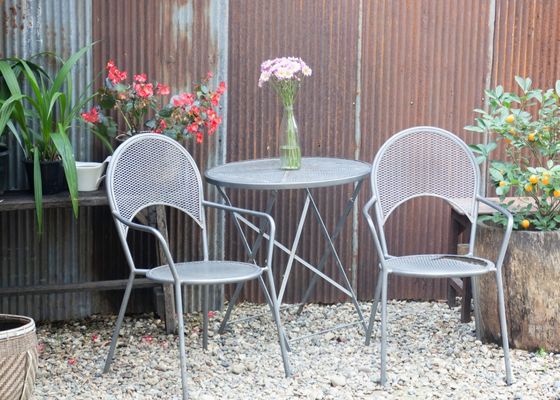 Non-Luxury Rehabs
They are simply regular rehabs without expensive facilities. Patients might have to stay in shared rooms, eat from a limited menu, and go without contemporary conveniences.
Usually, they are closer to the patient's hometown.
They offer various traditional therapy programs for the patient to achieve their recovery from addiction.
They offer affordable pricing options that are accessible to individuals who cannot afford the high costs of luxury rehabs.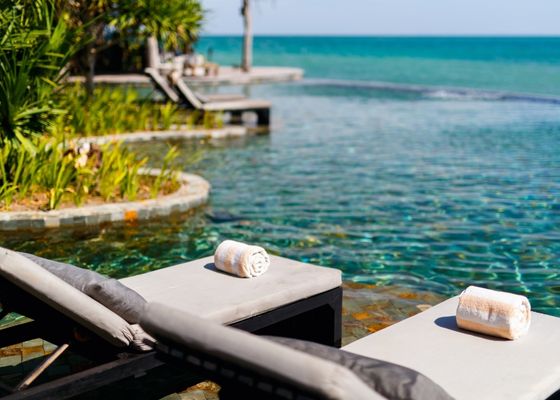 Luxury Rehabs
They offers their clients a lavish and comfortable setting including custom programs, gourmet chefs, and personal trainers that assists to overcome their addiction issue.
These rehabs are situated outside a home state or country which can benefit the patient through traveling and healing in a beautiful or exotic setting away from the toxic triggers.
Luxury rehabs provide a wide variety of amenities, such as therapeutic spa treatments and private treatment. Their facilities offer transformational treatments such as adventure therapy and wilderness therapy to help their patients get back on the recovery track.
Common FAQs
They offer world class facilities to patients suffering from substance abuse or mental health illness. Luxury rehab centers are generally located in beautiful settings surrounded by nature. They are committed to offering complete personalized treatment programs as per client needs. These inpatient centers have highly trained medical staff, high class facilities, proven methodology, and personalized approaches for complete recovery.
If you can bear the cost then it is the right choice for addiction or mental illness treatment. You can also check with your health insurance provider if your insurance policy covers the full cost or part of the cost. You can also ask the facility to check whether your insurance policy covers the cost of the rehab facility.
Apart from financial aspects, they are the ideal choice for you as they offer customized programs, a one-on-one approach, trained and attentive staff, world-class amenities, and the most comfortable settings. Most of the luxury rehabs are located in beautiful settings where you can feel peace of mind, safety, and privacy that can help to speed up the recovery process.
The cost depends on several factors like the location of the rehab, treatment programs they run, amenities they offer, exclusiveness of the center, etc.
Ideally the monthly cost for luxury inpatient rehab ranges between $30,000 - $120,000. The cost may vary from patient to patient, it totally depends on your requirements, the severity of addiction, treatment options, amenities you select, and location you prefer.
Helpful Information:
If you or a loved one is seeking addiction treatment center for drug and alcohol abuse or mental health issue and only the best will do, we believe you will find it here.