Best Luxury Drug Rehab Programs in California
Are you or someone you love struggling with drug addiction?
Then it is important to find a rehab program that is suited to your needs. Several rehab facilities offer world-class amenities and resort-style accommodations, allowing you to relax and enjoy your stay while recovering from addiction. In California, you can find all the modern amenities that you would not find in a standard treatment facility. Due to the number of options available on the market, it is extremely hard to find the right drug rehab center for your needs.
Please find below information that will make it easier for you to select the right rehab program for your needs:
What is a Drug Rehab Program?
A drug rehab program, also known as a drug rehabilitation program or simply a rehab program, is a structured and comprehensive treatment approach designed to help individuals overcome substance abuse and addiction. It is specifically tailored to address the physical, psychological, and social aspects of addiction in order to promote recovery and long-term sobriety.
Under this program, an addict receives various therapies and counseling sessions to help them overcome their addictions to any substance. A rehab program consists of counseling, therapies, a medical detox facility, and educational sessions that teach skills to prevent relapse. Over the course of treatment, you will complete an evidence-based program that teaches you the skills you need to live a happy, healthy life outside of rehab.
The specific components and duration of a rehab program can vary depending on factors such as the severity of addiction, the type of substance abused, and the individual's unique needs.
The following are some common treatment modalities covered by substance abuse programs:
As addiction levels vary from person to person, one treatment program might not be effective for another. Most treatment centers run evidence-based and customized treatment programs. The following is a list of some of the treatment options that can be found at the treatment center.
Drug Detoxification
If you use drugs consistently over a period of time, your body becomes dependent on the substances. When you stop using them, your body experiences withdrawals. These withdrawals can be painful and distressing. Drug detoxification in a rehab center provides a way of minimising the discomfort, while the process is overseen by medical professionals.
These professionals may provide non-addictive medications and will step in if they are concerned about the severity of the withdrawals.
Detox is necessary in order to be able to benefit from the other treatments, as one can only fully commit to the program when he or she is not under the influence of drugs.
Inpatient Program
If you choose inpatient drug rehab, you will live at the rehab for the duration of the program. This is considered the best drug treatment, as inpatient residents see the highest level of success.
Throughout the inpatient program, you will eat and sleep at the rehab. You will also be asked to follow certain rules, including not leaving the premises unless granted a special exemption. Drug rehab is voluntary, unless you have a court order to attend, and you can technically leave whenever you want to. However, if you do so, you may forfeit the chance to continue the program.
Inpatient rehab programs have several benefits:
Medical staff is always available for any kind of emergency during detox
Provides a variety of therapies, counseling, and recreational activities
Provide a safe and comfortable environment for detoxing
Keeps you away from drugs, outside influences, triggers, and negative thoughts.
Motivation and counselling session to keep you off drugs.
Inpatient program is the best treatment available as you are sheltered from triggers and have no access to drugs. You can also let go of your normal responsibilities, taking the time to focus entirely on your own health.
Outpatient Program
In an outpatient rehab program, you attend sessions during the week but return home afterwards. You maintain a level of independence and may be able to continue working. You may complete the same program as you would during inpatient treatment, but will not have the bubble of time and space that inpatient residents have.
Outpatient rehab programs have several benefits:
Flexibility to select timings and sessions that work for you
Choose a treatment based on your needs
Maintain a balance between work and personal life
Put what you have learned at rehab into practice in the real world
A cost-effective solution
It is ideal for those who are not able to take an extended length of time off work and who have a moderate addiction to drugs.
12 Step vs. Non-12 Step Programs
In the drug rehab center, you will participate in a program designed to help you stay off drugs. The most common program is the 12 Step Program, but not all rehabs take this approach.
The 12 Step Program was designed in the 1930s. It began with Alcoholics Anonymous (AA) but has since extended to Narcotics Anonymous (NA), Gamblers Anonymous (GA), and other programs.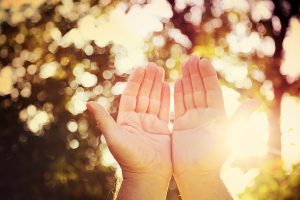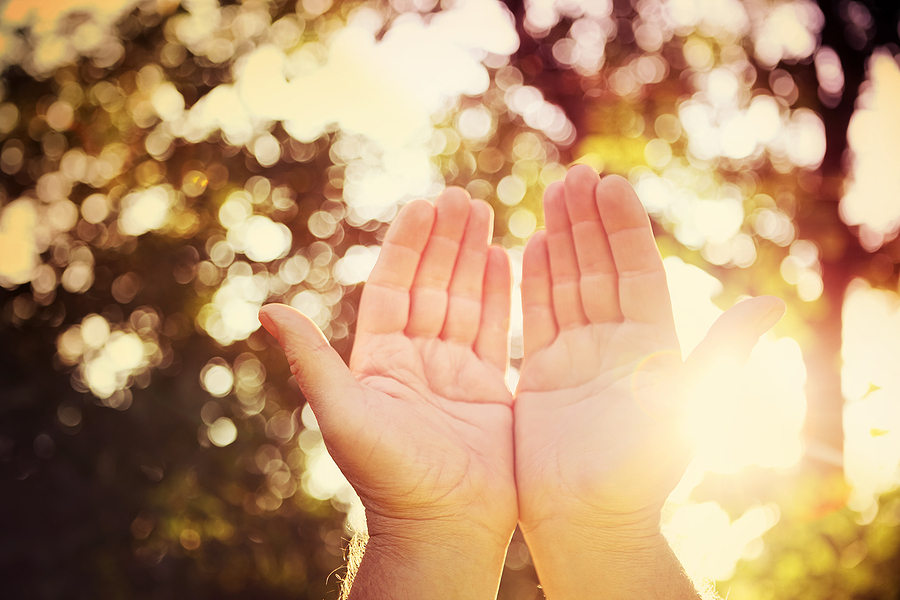 While the 12 Step Program has shown results over the decades, it has its critics. Some people find it too religious, especially when utilized by religious rehab centers. For others, it is simply not the best fit.
Many drug treatment centers in California use non-12 Step programs. These are programs designed more recently as alternatives, with a different focus for recovery from addiction. Self-Management and Recovery Training (SMART) is one of the most commonly used alternatives.
Programs used by accredited drug rehab centers should be evidence-based, having shown results for helping people recover from drug addiction.
Psychiatry
Under this program, you will be assigned a psychiatrist to assess you to diagnose any co-occurring mental illnesses due to substance abuse. Drug addiction rarely occurs in isolation. Rather, depression, bipolar disorder, anxiety, and other mental illnesses are often co-occurring.
A drug rehab center that provides psychiatric treatment for co-occurring disorders is called a Dual Diagnosis rehab.
Therapy
Aside from the core program at the rehab, you will also be assigned a licensed therapist who will do individual sessions with you. You will have the chance to do family therapy as well. Addiction is often called a family disease, as it impacts everyone in a family.
Aftercare
The rehab program is not considered complete at the end of the recovery journey. Aftercare planning helps you by integrate back into the outside world by providing ongoing support whenever needed. You will continue seeing your therapist, attain support groups, outpatient counseling and relapse prevention strategies to help you maintain sobriety.
Do Drug Rehab Programs Really Work?
Drug rehabilitation programs have been proven to be effective in helping individuals overcome addiction and achieve long-term recovery. There have been numerous studies and research that demonstrate the effectiveness of rehab programs in reducing substance abuse, improving overall functioning, and enhancing the quality of life for individuals who are suffering from addiction.
When should you go to a Drug Treatment Center?
You should consider participating in a drug rehab program if you cannot stop using drugs on your own. When your drug use creates negative consequences like relationships, work or school performance, physical or mental health, legal issues, or financial problems, it may be a sign that you could benefit from the structured and comprehensive approach of a rehab program. You don't have to wait to hit rock bottom to join drug rehabilitation program. On the contrary, the less severe your detox is, the better.
How do drug and alcohol rehab programs work?
The program offers structured and comprehensive treatment for individuals who are suffering from substance abuse and addiction. As part of the treatment program, the treatment team provides individuals with therapies, guidance, support, and monitoring to ensure the necessary care and tools for their recovery are available. Here are some general steps and components of drug and alcohol rehabilitation programs.
Assessment and Evaluation
Detoxification (if needed)
Personalized treatment plan
Therapeutic Approaches
Group Therapy
Education and Skill Building
Support Services
Aftercare Planning
---
Now that you have a thorough understanding of drug rehab, its effectiveness, and how it works, you are ready to make an informed decision. Next, you must find a rehab facility where you can get comprehensive treatment and support. Choosing the wrong drug rehab center can have several negative effects on your recovery journey, including the risk of inadequate treatment, relapse, financial loss, and wasted time and resources.
We have attempted to give you as much information as possible to help you find the most suitable drug rehabilitation centers. Here you will find evidence-based treatment programs, a luxurious and comfortable environment, private accommodation, nutritious meals, and more.
What is Luxury Drug Rehab?
Luxury drug rehab offers high-end amenities, exclusive services, personal care, a greater diversity of treatment options, and luxurious facilities that can make your recovery process more pleasant, and more holistic, focused on all aspects of your thriving.
Most luxurious drug rehab facilities are located in tranquil, upscale settings within beautiful surroundings and offer luxury resort-style amenities. They usually offer private rooms, spacious living areas, gourmet meals, fitness facilities, spa services, and recreation activities that can help you stay sober.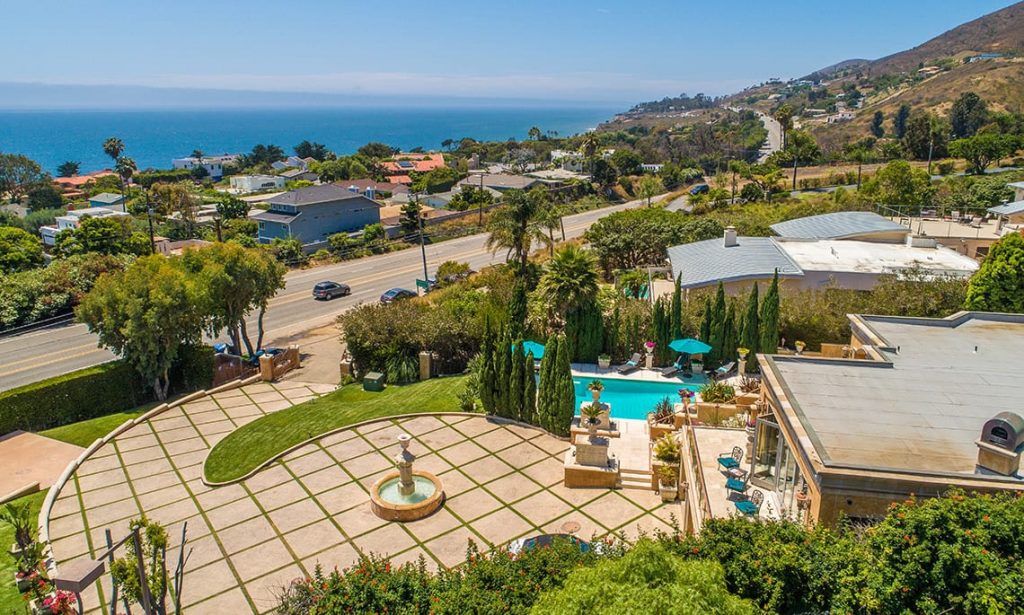 To help you find which luxury drug rehab is right for you, here are a few qualities that can affect the type of experience you will have.
Large number of qualified and committed staff
The quality of the treatment team will have the greatest impact on your ability to achieve sobriety. A luxury drug rehab center can provide you with highly qualified and skilled staff who will assist you throughout the process of achieving sobriety.
With the help of educated and experienced staff, you can receive compassion and receive the necessary tools in order to change your behavior. Quality rehab should aim for a low client-to-staff ratio in order to completely focus on you and provide you with the care you deserve.
Evidence-based programs:
In order to achieve long-term success, the main focus of the luxury rehab program should be on the aspects that have been scientifically proven to have the greatest impact on reducing relapses.
This includes peer-based group therapy or support meetings, and one-on-one meetings with a therapist and case manager. In a support group, you can form supportive relationships with other people who can identify with the issues you are struggling with, and receive support, encouragement, and empathy from them.
They assign a therapist and case manager who gives you direct care designed specifically for your needs, and their input can make the biggest difference in how you approach the beginning of your recovery. The relationships you form with people, and the openness you have to input from those around you, can make the biggest difference in the success of your rehab experience.
Creativity:
At the same time, there are many different tools that may connect well with one person. An openness to trying new ideas and activities increases the chance you may discover something that offers a great deal of help and support in recovery. A luxury drug rehab center may provide trust-building activities, sports, outdoor activities, art and music therapy, meditation and other spiritual practices, as well as yoga.
In your treatment, it can be helpful to be open to a variety of activities, trying things to see if they help you or bring joy.
Facilities:
Inpatient rehab offers a significantly higher rate of success than other forms of addiction treatment because it offers you a full break from your normal life, so you can focus totally on recovery, healing your body and mind, and transforming your behavior. An enclosed, residential space with delicious food, comfortable surroundings, and high-quality facilities can show you how to enjoy the sober life, as well as build up your sense of self-worth.
Success Rate:
Have people who have gone through the program before said it made a difference? A relapse of a well-entrenched addiction might not necessarily be a sign of failure, but a quality rehab experience should equip people to maintain their sobriety, and make their commitments as strong as possible. Accessible and thoughtful aftercare, and opportunities for alumni to volunteer and make a difference in other people's lives, can help people continue along the path to recovery.
What is Private Drug Rehab?
Private drug rehabs are facilities that offer specialized treatment to individuals who are suffering from drug addiction in a confidential and private setting. These types of rehab centers typically provide personalized care and a high level of privacy to their clients.
Such a huge change to your whole person is going be a difficult process. People struggling with addiction can easily find excuses to stop working on recovery, or decide barriers make the process too difficult. For this reason, it is very important that your rehab experience be as comfortable and personalized as possible. Rehab that allows you to make a break from your normal life, and focus only on taking care of yourself can be an important first step in your lifelong recovery journey. This is why a private drug rehab center might be the best for your needs.
Here are some key features of private drug rehab:
Confidentiality
High-End amenities
Individualized Treatment
Holistic Approach
Qualified Staff
Higher Staff-to-Patient Ratio
Aftercare and Support
Advantages of Private Inpatient Addiction Treatment
According to a 2005 reported by the Substance Abuse and Mental Health Services Administration, 56 percent of short-term residential patients completed their treatment, much more than people in an outpatient treatment program. Your everyday life is filled with temptations, stresses, and opportunities for substance abuse, and so it can be vitally important to break away and spend your fragile moments of early recovery in a place where you are safe and more able to focus exclusively on getting sober.
One huge advantage of a private rehab center is in a higher level privacy. Addiction is still highly stigmatized by many people, and so many people with alcohol or drug addictions suffer a debilitating sense of shame. Even though addiction is a disease, and seeking treatment is a commendable sign of your character, you may still worry about what could happen if people found out about your treatment. Your story is your alone, to give to people as you choose. The harder details of your life should only be shared with people who can offer a safe and nonjudgmental response. Private rehabs provide higher levels of anonymity and confidentiality.
Another positive quality of private rehab is the ability of the staff and facility to better personalize its care. Every person's experience, struggle, and story is different, and so what works for one person's recovery might not work for you. A personalized facility can alter its program to fit your input and needs. A smaller number of clients also enables the staff to give you personalized attention, focusing on you more fully to give you everything possible to help you succeed in recovery.
What to Expect from Private Addiction Rehab
The drug or alcohol rehab basically breaks down into three phases:
First is intake. The staff will meet with you and do a series of procedures to help determine the best course of treatment. This may involve a physical checkup, questions about the types and amounts of substances you have used, talking with a therapist, and working out your financial arrangements.
That is followed by detox, or a total withdrawal of all drugs from your system. If you try to go "cold turkey," or quit on your own, this can sometimes be a very difficult process. At the facility, a team of medical professionals can help keep you as comfortable and safe as possible.
Finally, there is the 30, 60, or 90 day period of addiction therapy that is the bulk of your time in rehab. Through a variety of individual and group therapy sessions, you will start to get to the root of your addiction, and discover new ways of coping.
What is Executive Drug Rehab?
A substance abuse rehab program for executives, professionals, and individuals in positions of leadership who are struggling with substance abuse or addiction issues is known as executive drug rehab. The program offers a more specialized and tailored approach to treatment, accounting for the unique needs and circumstances of individuals with demanding careers.
An executive drug rehab program provides a higher level of privacy, confidentiality, and individualized treatment. The programs address the challenges executives and professionals face, such as maintaining professional reputations, managing their work responsibilities, and managing the potential impact of seeking treatment on their careers.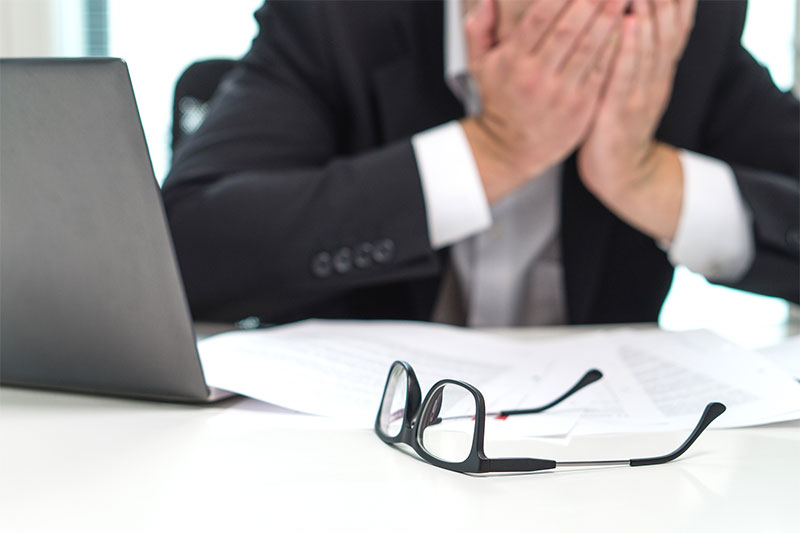 For high functioning addicts in need of treatment, executive rehab programs can be an ideal choice. These programs are specifically designed to provide you a comfortable experience and be convenient for your needs while also providing space to confront your denial and make real steps for a changed life.
Qualities of Executive Addiction Treatment Programs:
While any drug rehab program will offer valuable resources to help you confront your addiction issues and move forward in a new life, an high profile executive rehab experience has a few important essentials that can help you control your confidentiality and stay connected with work. A few resources an executive program might make available to you include:
The option of a private room
Comfortable and quality furnishings
Discretion: the staff should be instructed to not share information about your participation without your permission
Private conference rooms
Access to phones and computers
Catered healthy meals
Exercise facilities, as well as a number of outdoor activities
There are options designed to give you the most comfortable experience. Resources so you can stay connected to your job and keep an active lifestyle, and protection so your participation doesn't cause work problems.
Getting the Most Out of Private Executive Rehab:
There are a lot of private, luxury, and executive rehabs in the U.S., one of which may be just the right fit for your needs. The path to sobriety is not going to be an easy one, but will involve rigorous self-examination and taking steps to transform how you respond to stress, what you do to enjoy life, and alternative ways of responding to your strong cravings. The steps to a rehab experience include:
Intake, where you are medically and psychologically examined to determine your needs
Medical detox, where you can be treated and monitored as you rest and let your body heal itself from the immediate effects of having drugs in its system
One-on-one therapy, where you work with a trained counselor to deal with issues behind your addiction and new ways of coping
Peer support groups, where you can safely connect with other people in the program, and share experiences and give support, encouragement, and advice to one another.
Post-treatment support, or aftercare, where you can continue to have support and resources to remain sober after your time in residential rehab is complete.
Throughout every step, you can do a lot to ensure your success in the program. Be as honest with people as you possibly can. People struggling with addiction are used to denying their problems, and getting better means facing up the truth. The councilors will do everything they can to keep treatment confidential and judgement-free, and you can do your part by working up the courage to tell them everything. This new phase of honesty can help people know what steps to help you in your recovery, and also help you commit your whole being to sobriety.
In the end, finding a luxury drug rehab facility that meets your specific needs, promotes your recovery journey, and provides the necessary support for long-term sobriety is of utmost importance. Consult an addiction specialist or a professional who can provide personalized advice based on your specific circumstances.