California's Top Luxury Addiction Treatment Centers:
We at Luxury Rehab are committed to helping you find the best luxury addiction treatment centers in California that provide scientifically based, evidence-based, and personalized addiction recovery programs. Our goal is to provide you with information about the most prominent rehabs in California that offer a complete continuum of care as well as high-quality rehabilitation programs to meet your needs.
The listed addiction treatment centers here offer luxurious facilities and extremely personalized addiction recovery programs that gradually build on a method of recovery that will last a lifetime and provide long-term solutions to addiction. We understand the challenges of substance abuse and are here to help you find a rehab center that can help you overcome the psychological issues associated with addiction.
If you are looking for a luxurious addiction treatment center in California, your search ends here. Our listed centers are trusted and result-oriented, ensuring that you receive the best care possible.
Our Recommended Addiction Treatment Centers in California:
These List of Addiction Treatment Centers Includes:
We include the following types of addiction treatment centers in our directory:
Inpatient Rehab Centers:
In these types of facilities patients stay at the center for a certain period of time. During this time the facility offers their patients round-the-clock care and supervision. Patients live at the facility while receiving treatment.
Sober Living Homes:
The sober homes or recovery homes provide a supportive drug and alcohol-free environment where patients can maintain their sobriety and notice a significant improvement in their mental and physical condition. Once patients have stayed at a sober living facility they are confident enough to go home or live independently.
12-Step Based Recovery Centers:
The 12-step center works on the principle that addiction is a chronic disease and can be cured by a combination of self-help, support from others and professional treatment as outlined in the Alcoholics Anonymous (AA) program.
Outpatient Rehab Centers:
These allow patients to live at home but visit the facility for therapy, counseling, activities and group session. In Outpatient Treatment patient lives at their home while receiving treatment on a part-time basis.
Partial Hospitalization Programs (PHPs):
Under PHP program patients stay at the facility during the day for several hours and then return home at night. These are a step down from inpatient rehab and provide more intensive treatment than outpatient programs. During the stay patients receive different treatment sessions and go back home at night.
Non 12-Step Recovery Centers:
They mainly focus on scientific research-based treatment models for addiction recovery. These centers use cognitive behavioral therapy or mindfulness-based therapies for addiction treatment. Sometimes they also focus on family therapy, adventure therapy, or other experimental therapy.
Listed Luxury Rehab Centers Offering the Following Facilities:
Luxury Rehabs listed here are meant to offer the best treatment and a high level of comfort for their patients. Here you can find resort-style luxury addiction treatment centers in California that offer various treatments to fight against addiction. The goal of these treatment centers is to offer the most comfortable environment to their patients and at the same time provide superior quality addiction treatments for quick recovery.
Below is the list of some of the premium facilities you can expect from the luxurious addiction treatment centers recommended here: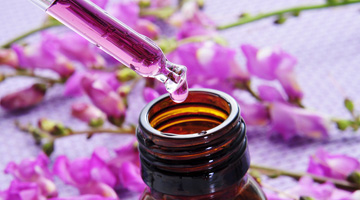 Aroma Therapy
Aromatherapy is a great mind soothing treatment to rejuvenate a person mentally. The main purpose of aromatherapy is to detoxify a person from mental aspects. The essential oils are helpful in providing relief from drug withdrawal symptoms.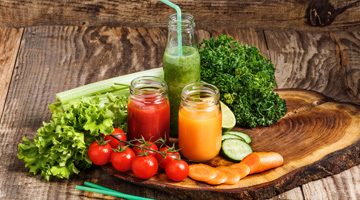 Rapid Detoxification
This is something more advanced than normal detoxification. The rapid detox is meant for releasing toxins from the body as faster as possible. At luxury detox centers, the use of dexmedetomidine under general anesthesia, regulating exercise sessions, and special diet charts are combined together for preparing a patient physically for addiction recovery.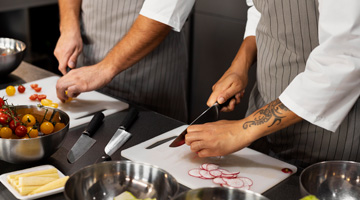 Five-star Chefs
There must be some confusion regarding food quality in luxury rehab centers in the US. Expect exotic dishes from the cuisine of five-star chefs. For maintaining the interest of patients in addiction recovery treatment, we take special care of your food quality and flavors.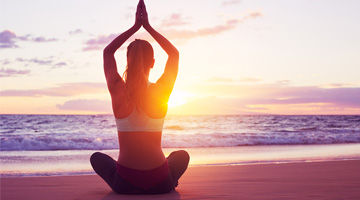 Yoga and Other Holistic Approaches
When it comes to getting rid of the addiction, we also consider the impact of a holistic approach. Therapies like meditation and yoga are very helpful in balancing the mind and concentration.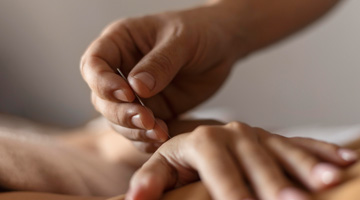 Acupuncture
Acupuncture is not only meant for pain relief and blood flow but also soothe the mind of an addict. This is a mind-relaxing therapy helpful in fighting with withdrawal symptoms.
There are four different locations where you can find one of our premium luxury addiction treatment centers in California. Check in the google map to know about drug treatment centers near you and book your appointment.
Our Recommended Rehab Centers Accepting Following Insurance Plans:















Tips to Choose the Right Addiction Recovery Center
There are lots of rehab centers providing treatments for substance abuse, but how do you choose the most effective and genuine? Well, here are some tips to help you find the right addiction treatment center for your recovery.
Identify the type of addiction treatment you need:
An addiction treatment center can be inpatient, outpatient, partial inpatient, detoxification, aftercare, etc. Analyze your addiction severity and choose accordingly. You can ask the rehab center to help with this.
Check if the treatment center is licensed and accredited:
An accredited certification and license from an authorized organization ensure the facility meets the required standards for providing addiction treatment.
Ask for an evidence-based treatment approach:
Make sure the center offers cognitive-behavioural therapy, motivational interviewing, and medication-assisted treatment.
Consider the surrounding location and environment:
Peaceful location, nature, and a supportive environment play a major role in recovery so make sure an addiction treatment center has a convenient location.
Check the qualifications and experience of the therapist:
Always look for a staff/therapist whose qualifications and experience are adequate in their respective fields for the best treatment experience.
Check the insurance coverage of the treatment center:
The cost of addiction treatment can be high, so make sure that the treatment center accepts your insurance policy.
Look through the testimonials and ratings:
Reviews, ratings, and testimonials from previous patients describe the center's quality of care and experience. Make sure you read it.
By following these factors, you can choose the right addiction treatment center that meets your needs and supports your journey to recovery.