"Rehab was amazing, but if not for the outpatient treatment program, I think I'd have relapsed pretty fast. Life on the outside is tougher than I remembered"
"Going from no responsibilities to all the responsibilities in the world is wild! I didn't want to do more treatment after leaving rehab, but going it alone would've been way too overwhelming"
When we speak about alcohol and drug rehab, we are generally referring to inpatient treatment. This is the treatment that takes place in a live-in rehab institution. Of course, inpatient treatment is crucial to recovery and is the biggest step a person can take. However, without outpatient treatment, many more people would relapse after leaving rehab.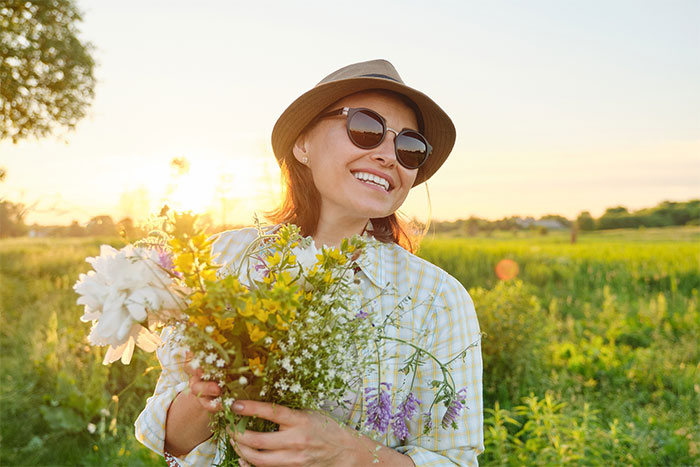 Rehab takes place in a safe, structured environment. While there, an addict has no responsibilities. Outpatient rehab gives addicts the support they need as they adapt to the outside world. It is a bridge between a curated space of safety and nurturing, and a world that can be chaotic and feel overwhelming.
What exactly does outpatient drug and alcohol rehab entail? This is the treatment and support you can expect to receive upon leaving a rehab center.
The Inpatient Program
To an extent, outpatient treatment is an extension of the inpatient program. This extended care ensures that your rehab process does not end when you leave. After all, you cannot learn everything and develop all of the necessary skills within just a month or two. Ideally, the process will continue for years.
Furthermore, some treatments cannot end once rehab is over. This is particularly true for individuals who are receiving psychiatric care for co-occurring disorders and require chronic medication.
Thus, components of the inpatient program make up much of outpatient treatment.
Individual Therapy
During rehab, you will begin an individual therapy process. In the beginning, you will learn a lot about your coping mechanisms, including their background, leading all the way back to early childhood. You will scratch the surface in terms of building stronger coping skills and growing at peace with your past.
In outpatient treatment, you will continue individual therapy so as to build on these skills and lessons. You will already have a strong foundation, and because you are now dealing with real world scenarios, you can implement and practice what you learn.
Group Sessions
Group therapy is a crucial component of addiction treatment, whether inpatient or outpatient. Group sessions not only help you learn how to better interact with people around you, but also gives you a sense of belonging and community.
When you leave rehab, you need this community more than ever. Fortunately, recovering addicts everywhere are learning to connect with each other over shared experience. No matter where you are in the world, you will find support communities, and it is one of the main features of outpatient therapy.
Family Therapy
The family environment is one of the trickiest factors in a recovering addict's life. Addiction impacts the entire family, and relationships take on different unhealthy roles. Some family members enable the addict and become codependent, while others become resentful. These roles are only amplified by the addict's recovery.
Family therapy is important, both in inpatient and outpatient rehab. Outpatient family therapy gives you the opportunity to deal with conflicts and triggers that arise when adapting to the outside world.
Relapse Prevention
Outpatient addiction treatment exists not only to continue recovery but to prevent relapse as well. While you continue learning about yourself and the addiction, you are exposed to triggers that will cause cravings. Your coping mechanisms still need work, and you need help preventing relapse while that process plays out.
An outpatient relapse prevention program gives you practical skills to avoid triggers, resist cravings, and find help when you need it. Without relapse prevention training, recovering addicts struggle to stay on the rehab journey.
Sober Coaching
Some individuals opt for sober coaching during outpatient treatment. A sober coach is someone who is with you 24/7, helping you through your day-to-day responsibilities while keeping you from giving into cravings.
A sober coach is not for everyone and is not a foundational aspect of outpatient treatment. It is expensive and can feel very suffocating. However, for some people, a sober coach is the lifeline they need in the days and weeks after leaving rehab.
Sober Living Facilities
Sober living facilities provide an alternative to outpatient treatment. These facilities incorporate aspects of inpatient rehab while giving residents the opportunity to return to normal life.
While living in a sober living environment, you will need to follow some strict rules, including curfews, and face penalties for any substance use or destructive behaviors. You will also have responsibilities, such as cooking, cleaning, and admin.
However, you will return to work and reenter society, with time for yourself outside of the facility's walls.
Intensive Outpatient Programs
Outpatient programs can also be used as a primary means of addiction treatment in cases where the addiction is not severe. These intensive outpatient programs (IOPs) allow the person to continue going to work and living at home during rehab.
IOPs do not provide the secure environment of inpatient rehab, and the individual may still have access to substances and difficulty avoiding triggers, which is why it is not recommended for severe cases of addiction.
Outpatient drug and alcohol rehab is a crucial part of the recovery process. Most recovering addicts struggle to adapt to the real world after leaving rehab. Outpatient treatment provides a bridge for them as they learn how to live a healthy, clean and sober life.
References:
Romelsjö, A., Palmstierna, T., Hansagi, H. and Leifman, A., 2005. Length of outpatient addiction treatment and risk of rehospitalization. Journal of Substance Abuse Treatment, 28(3), pp.291-296.
Boisvert, R.A., Martin, L.M., Grosek, M. and Clarie, A.J. (2008), Effectiveness of a peer‐support community in addiction recovery: participation as intervention. Occup. Ther. Int., 15: 205-220. doi:10.1002/oti.257
Douglas L. Polcin (2001) SOBER LIVING HOUSES: POTENTIAL ROLES IN SUBSTANCE ABUSE SERVICES AND SUGGESTIONS FOR RESEARCH, Substance Use & Misuse, 36:3, 301-311, DOI: 10.1081/JA-100102627
Laura J. Veach, Theodore P. Remley, Sola M. Kippers & James D. Sorg (2000) Retention Predictors Related to Intensive Outpatient Programs for Substance Use Disorders, The American Journal of Drug and Alcohol Abuse, 26:3, 417-428, DOI: 10.1081/ADA-100100253