People struggling with addiction often lose the trust of their family, friends, and colleagues. You may have lied, stolen, and let people down throughout the time that you were using substances. As addicts, we become experts at manipulation, pulling the wool over the eyes of others and even ourselves.
What happens once you have left rehab? While you have learned to be honest again and better understand yourself, most of the people in your life have not gone through the process with you. Is it possible to rebuild trust after rehab?
The good news is that, while some relationships take longer to heal than others, trust can be rebuilt. Here are 3 tips to get you started.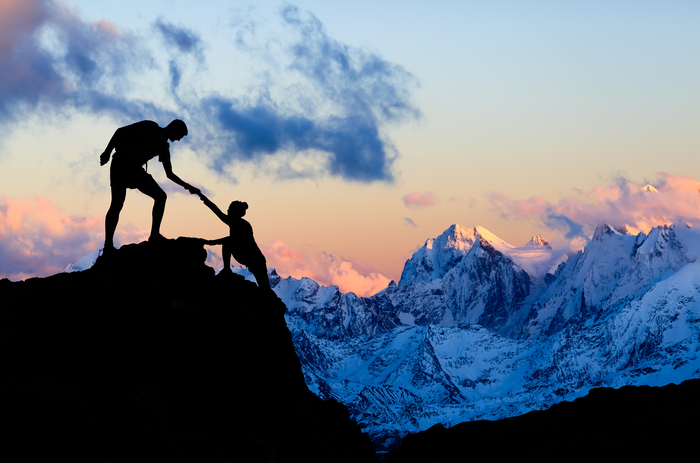 Apologize unconditionally
Having explored all the ways addiction controlled you, rather than the other way around, you understand that your deceit was nothing personal. You did not lie and manipulate in order to hurt anyone, and you feel immense shame for having done so. However, explaining this to others during an apology will get you nowhere.
The reason is that you hurt them and broke their trust, even if it was the result of substance use. Telling them that you're sorry you hurt them, but… makes it sound like you are not taking their pain seriously. Your apology should be about healing their wounds, not explaining or justifying your behavior.
That said, helping them understand what you were going through can go a long way toward healing your relationship in the future. For now, apologize unconditionally, focusing on letting them know you are truly sorry.
Give them time
Because you have gone through such a transformative process, you will want everyone else to let go of your old behaviors. You're not the same person who lied and manipulated. However, they have not gone through the process with you. It may be clear as day to you that you are trustworthy now, but there is no way they can know that.
When rebuilding trust after rehab, it is necessary to give others time to learn to trust you again. It will be hard to see them doubting you, especially if their lack of trust impinges on your sense of independence. But they are only being cautious, both for your sake and for their own. It would be foolhardy for them to simply give you their trust again. Remember this when you feel victimized by their wariness.
Give yourself time
In order to prove that you are trustworthy again, you may commit to helping and supporting your loved ones in a number of ways. When you were struggling with addiction, you would have let them down. But now that you are no longer under the influence of substances, you can achieve what you set out to do.
Unfortunately, this attitude can be self-destructive. While you want to show your reliability as quickly as possible, committing to too much inevitably leads to you letting them down again. This is especially true soon after you have left rehab, when you are not yet accustomed to getting things done in the outside world. It may be more difficult than you remember, considering you have had to neglect these responsibilities both by substance use and by your time in rehab.
Rebuilding trust after rehab is no easy feat. However, with patience and commitment you can slowly gain the trust of the people in your life, healing old wounds in the process.