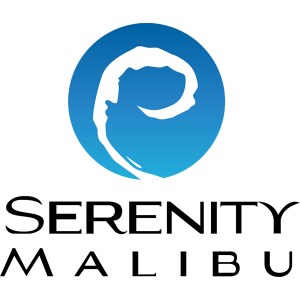 Visit Serenity Malibu
Serenity Malibu is located in Malibu, California, just minutes away from the Pacific Ocean. Serenity uses the same world-class addiction recovery team that Seasons uses, but at a lower price point, in a different ocean view and amenity rich mansion just a few minutes away.
At Serenity, the focus is on helping clients improve their body, mind, and spirit, while in treatment, in a luxurious setting. The treatment center features unique furnishings, art, and top of the line bedding. Many rooms provide ocean or mountain views, and all rooms have flat screen televisions. There is also Wi-Fi internet access throughout the property and Serenity offers a separate home, which is specifically set up for the busy executive with a desk and printer, and the quiet needed to take care of outside business responsibilities, while still being able to benefit from top quality recovery treatment. The menus are designed by top chefs to provide clients with a healthy and nutritious diet.
The peaceful gardens overlook the Pacific Ocean and offer an ideal place for meditation and quiet time. The environment of this warm and friendly facility was developed to provide a more tranquil setting for clients during their stay in treatment. While recovering, Serenity encourages clients to participate in the many activities available, including art therapy, cooking, creative writing, surfing, hiking, tennis, yoga, massage, acupuncture, hypnotherapy and more. There is also access to a fully outfitted gymnasium.
Facilities Provide at Serenity Malibu
Serenity clients are assigned a personal Case Manager to help manage and execute their custom tailored treatment plan. Each plan is designed specifically to meet each individual's unique needs, with one and only one goal: to achieve long-term sobriety. A 10 person treatment team meets and reviews twice a week each client's progress and fine-tunes their treatment plan as needed to ensure constant progress towards long-term sobriety.
Serenity Malibu is one of the leading providers of one-on-one treatment and holistic therapy worldwide, combining western medicine with intensive psychotherapy and spiritually nourishing activities to deliver the most effective recovery available today. Their level of dedication towards individual treatment is unparalleled and unavailable in most recovery centers around the world. This is a co-ed facility accepting men and women over 18 years of age.
The cost of the program is $54,500 US a month for a shared room. The Cottage is $79,500. This is a cash pay facility which does accept most PPO insurance plans as partial and/or full payment for services.