People who are entering treatment for addiction are often in situations where they need be private about their substance abuse problems. If it becomes public that they have an addiction it could affect their career and cause issues in other aspects of their life. A patient in treatment should be able to receive care discreetly so that they can recover and resolve the problem without jeopardizing anything else.
Everyone who enters rehab should look into the treatment center's policies on privacy and confidentiality. Even if you are not in a high profile career, it is important to realize that every patient is dealing with deeply personal things in rehab. You may want to have control over who finds out about your experiences with addiction and recovery.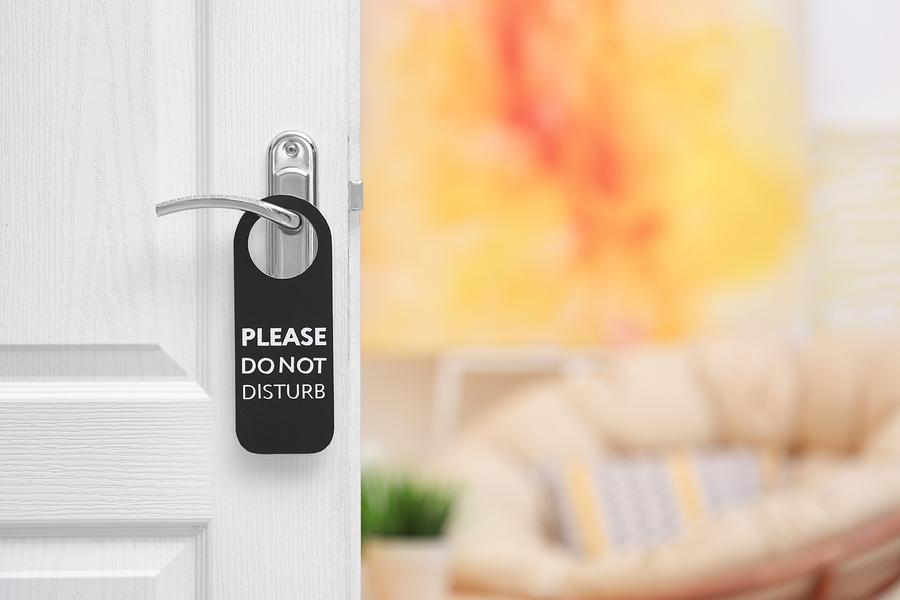 Worrying about privacy issues can potentially interfere with treatment and make you distracted from your purpose of staying sober. While in treatment you will need to feel confident and secure that you can determine who has access to your information and your experience can be confidential. Familiarizing yourself with a rehab's privacy policies can prevent any problems from taking away from your recovery success.
Confidential Information in Rehab
Most recovery treatment centers make it a priority to respect their client's confidentiality when they enter rehab. People are expected to share personal stories and often highly sensitive information with the people that they talk to in individual and group therapy. Staff members will learn intimate details about a patient's addiction but they are trained not to share any personal information unless it is absolutely necessary for medical reasons.
After you complete an intake interview or assessment for a treatment center you will most likely receive a copy of the rehab's confidentiality and privacy guidelines. These will list the patient's rights and give you an overview of the level of privacy you can expect from the rehab center. Most rehab employees are asked to sign a confidentiality agreement before they begin working with patients.
Even though all treatment centers have some sort of confidentiality policy, some rehabs label themselves as private and confidential. These are usually treatment centers that cater to people in high profile jobs that can't risk having any of their personal information being shared. Rehabs for executives, doctors, lawyers, celebrities and other professions emphasize their privacy because their clients require it for the sake of maintaining their careers.
Although some rehabs may highlight their privacy and confidentiality, essentially every treatment program keeps patient information private. Luxury rehabs simply make it a top priority because it is crucial for their patients. Every patient in rehab can enjoy a certain level of privacy and once they have read the rehab's guidelines they can rest assured that their information is safe.
Understanding Your Rights
Each patient in a treatment center has the right to privacy and those rights are protected by law. The privacy of people seeking treatment at drug rehab centers is protected under the federal Health Insurance Portability and Accountability Act or HIPAA as it is commonly referred to. This law means that the information health officials gather about patients is confidential including their medical records, billing information and most other health information.
Learning more about HIPAA and how it applies to drug addiction treatment can help you better understand what your rights are throughout rehab. HIPAA was created so that patients can feel more secure about their privacy any time they enter treatment. It is especially helpful for addicts who would otherwise be discouraged from getting help if they felt that they couldn't maintain their privacy.
Staff members at a rehab center are obligated under HIPAA to protect their clients' information using established safeguards. There are also specific procedures that help to minimize the number of people who have access to sensitive and personal information. Each employee at a rehab center is specially trained to understand the best methods for keeping patient information private.
Personal information can be shared with family and friends if you choose to give permission to the treatment center. In certain circumstances the treatment center may need to share information that is related to medical issues with other healthcare facilities or provide information to the police if it is legally required. Whenever your information is shared you will be notified or asked for your consent.
Knowing your rights as a patient and having a better idea of how privacy plays a role in addiction treatment can help ease your mind before rehab. You can feel safe and protected in sharing personal stories of addiction with people you can trust, thereby receiving effective and confidential addiction recovery treatment. Understanding that your information is private can be freeing and allow you to open up about things you may have never told anyone.
If you are enrolling in a treatment center, make sure to ask about their privacy policies and read any information they have regarding confidentiality in the program.