Choosing a rehab center can be a difficult task if you are concerned about feeling at home there. Most people want to feel comfortable enough that they know for sure they can be committed to their goal of becoming sober while in rehab. Options like luxury rehab are a great choice because they offer the highest quality accommodations and are dedicated to making sure each patient feels relaxed and at home.
Luxury rehab is different from more general types of rehab because it has amenities that patients typically wouldn't be able to find anywhere else. Patients pay extra costs for luxury rehab because they know that they will have a better experience that suits their lifestyle and their own personal needs. Luxury rehab has everything that you could possibly need in order to have a successful recovery and patients find it easier to stay focused on their treatment in that type of environment.
For the patients that choose to enroll in luxury rehab, they will be able to enjoy first rate amenities, a comfortable environment and privacy. Even though most people are interested in the accommodations and amenities at a luxury rehab center, it is helpful to know that luxury treatments also offer some of the best therapy methods available. Not only are luxury treatment centers comfortable but they are also highly effective for people who need to recover from the mental and emotional issues associated with addiction.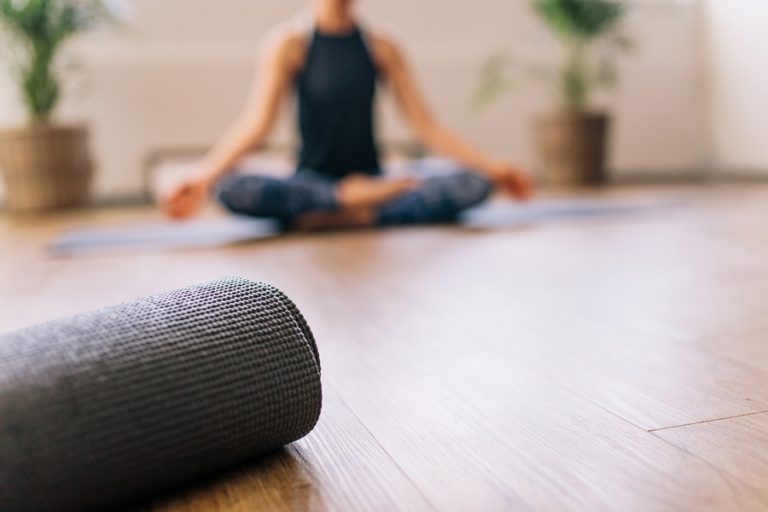 Luxury rehab centers are designed to create the best possible environment for people to have a successful recovery. That means they focus on every aspect of recovery and ensure that patients receive the highest level of care at the facility. They usually have beautiful locations, resort-like rooms and grounds, gourmet food and the top recommended staff members available.
Although most rehab centers have different kinds of therapies and activities available for patients, luxury rehabs tend to have more options that are better quality. Having more to choose from can make the process of recovery easier to individualize for people that have specific needs. Rehab is never a one size fits all type of treatment and luxury rehab offers patients a variety of choices that can help them heal.
One of the benefits of a luxury treatment center is the availability of more options for addiction treatment including various activities and a number of different therapy methods to choose from. Patients will have more success when they have therapy options that they can adjust to their personal needs instead of a one size fits all formula for treatment. Being able to explore different types of therapy can help ensure that no patient gets left behind and everyone can get help for their unique issues.
Therapy Options
The options that are available for therapy will vary in each luxury treatment center depending on what the program specifically offers. However, it is common for luxury programs to have more modern and highly sought after treatment methods. A general rehab center will most often simply have one or two types of therapy to accommodate their patients.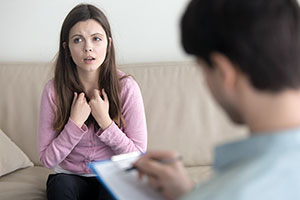 Talk Therapy
While traditional talk therapy can be very effective, it is also a good idea to supplement this kind of treatment with alternative options that are designed to heal the whole person and change their behavior in various ways.
A luxury rehab might offer methods like contingency management therapy which uses positive reinforcement to help patients stay drug free. They might also combine their usual cognitive behavioral therapy with things like dialectical behavioral therapy which focuses on mindful training to strengthen emotional regulation.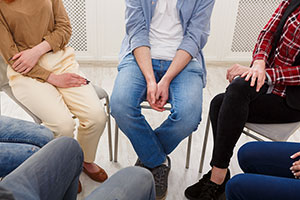 Individual and Group Therapy
The basic aspects of recovery are focused on individual therapy sessions along with group therapy. These two kinds of therapies are available in every recovery treatment center you can find but luxury rehab tends to offer other kinds of options.
People that are dealing with issues of mental health or other problems might choose luxury rehab because they want extra support for their addiction recovery.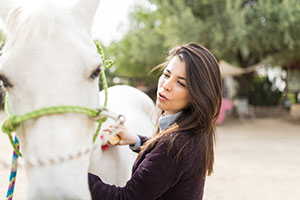 Animal Assisted Therapy
Luxury rehab also offer unique therapies that are difficult to find anywhere else such as equine therapy. This type of therapy allows the patient to care for a horse and connect with the animal in a way that can have a positive impact on them emotionally. Caring for animals and developing a relationship with them can be a therapeutic and healing experience for people in recovery.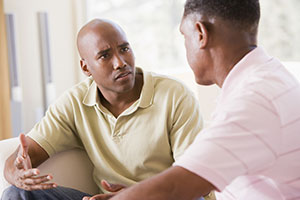 Experiential Therapy
Some rehab centers also include options like experiential therapy which helps patients heal through getting involved in new activities that can stimulate or relax them. Experiential therapy can include rock climbing, hiking, swimming or even cooking classes that can be great for the patient's body and mind. This type of therapy allows each patient to explore new things and experience life in a more positive way than they have before.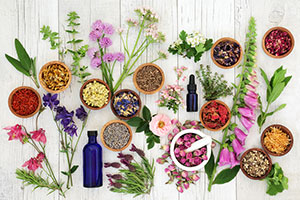 Holistic Therapy
Luxury rehabs may also offer holistic therapy options such as acupuncture, massage, reiki, mindfulness, aromatherapy. These types of therapy are designed to heal the individual by releasing negative energy and thoughts that can interfere with recovery.
Patients can choose from these alternative options to supplement their regular therapy routine. Patients often enjoy having therapies to help them relax and clear out negative energy so they can focus on recovery.
Other types of therapies could include more modern options such as eye movement desensitization and reprocessing, a method that is used to address stress and anxiety stemming from traumatic memories. EDMR is often used to treat post-traumatic stress disorder but it also useful in treating addiction and the trauma that is sometimes associated with it. Other modern kinds of therapy used in luxury rehab could include contingency management, rational emotive behavioral therapy and motivational interviewing.
Luxury rehabs usually provide the most highly qualified therapists who are specially trained in all kinds of new modern therapies that patients may need. Aside from simple talk therapy, luxury rehabs might offer alternative options such as trauma therapy or dialectical behavior therapy. These kinds of therapies can be especially helpful for people with issues of depression or those who are very emotionally vulnerable because of past events in their life.
Activities Available in Luxury Treatment
Every rehab will have some type of activities planned for their patients, but luxury rehabs usually have a wider variety of options so people can find something they truly enjoy. A luxury rehab will often have a long list of activities for people to try including things like swimming, hiking, surfing horseback riding, yoga and a number of others. They usually have more options for different kinds of sports and many luxury rehabs will even have their own golf course or tennis course.
People in luxury rehab can also benefit from activities like art therapy, music classes, cooking, water activities like kayaking and other types of nature therapy. Not only do these kinds of activities may the therapy experience more enjoyable they can be useful in helping patients explore hobbies that they might be interested in later one when they are sober. Having many interests, skills and hobbies can make it easier to fight cravings and cope with triggers when you are living on your own after completing treatment.
Some activities to expect at Luxury Rehabs
Swimming
Hiking
Surfing
Horseback Riding
Yoga
Golf Course
Tennis Course
Therapies
Music Classes
Cooking
Water Activities
Each rehab center will have its own unique list of activities and therapies that they offer patients so it is important to look into what they have available. If you are looking for something specific make sure to call the treatment center and see if they can provide what you need for recovery. Not every luxury rehab or other type of rehab center is the same and it helpful to do plenty of research before enrolling in a treatment program.
Having more options for therapies and activities can make rehab treatment a better experience and will help you be more prepared for life at home. No matter what you went through in the past, luxury rehab can provide a solution to help you heal from the problems that caused your addiction and get you ready for a new sober lifestyle.
Highly Trained Therapists
The staff at luxury rehab centers tend to be the best quality and most skilled therapists in their field. Luxury therapists usually have more experience and higher credentials than those at more general rehab. Patients will be able to see rapid progress when they work with experts who are passionate about addiction treatment.
Whatever therapy approach is best suited for the patient, their therapist will be specially trained for that specific method. They will have years of experience working with other patients in addiction recovery and can anticipate their individual needs. Therapists in luxury rehab are committed to the success of each of their patients in their journey to sobriety.
When patients enroll in luxury rehab they will be given an assessment test that can help determine which type of therapies will work best for them. They can also be placed with a therapist based on their personal problems with addiction, mental illness or other issues that need to be addressed. The program will work to create the kind of therapy plan that will be most beneficial to their recovery.
Therapy is one of the most important aspects of recovering from an addiction problem. If you are interested in a luxury rehab program, find out what options for therapy are available and the credentials for the therapists at the treatment center. Learning more about their therapy methods can help you choose the right treatment center for your recovery.