There are many different types of rehab facilities and choosing which one is a good fit can take some patience. Some rehabs specialize in addiction and alcoholism, while others can focus on behavioral addictions such as gambling addiction or sex addiction. Unfortunately only some treatment centers offer dual diagnosis treatment in which they treat substance abuse as well as the underlying psychiatric treatment that is often needed.
Of these different types of rehabs centers, each will follow a certain treatment method. The treatment methods utilized will either be 12-Step or Non-12 Step, and what that essentially means is that the method will have a religious/spiritual focus or a scientific/ holistic focus.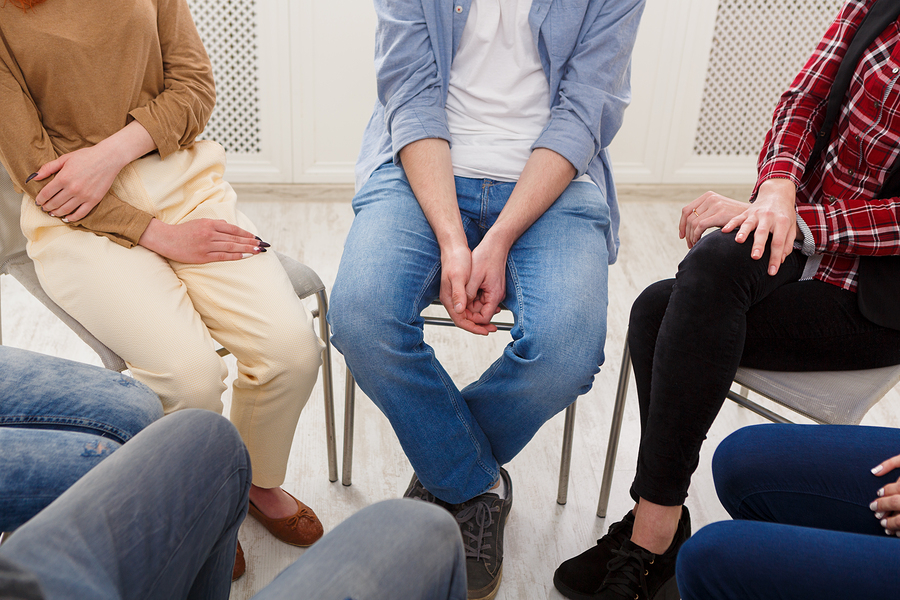 Before we discuss non-12 Step rehab programs, lets identify the 12-Step program and its core philosophy. A 12-Step program is a set of guidelines (steps) that one will strictly follow in recovery. These 12 steps were first published in the Alcoholics Anonymous book and have been used as the foundation of the majority of treatment programs until more recently.
The basis of the philosophy is that those suffering from addiction are powerless against the disease and need to surrender to a higher power, not always "God" to achieve recovery. Narcotics Anonymous, Gamblers Anonymous and other groups incorporate these steps into their daily lives. When those "work the steps" they will be successful in their recovery journey. Because the 12-Step method is the most common, it is generally covered by insurance plans.
The 12-Step method has been popularized and used in mainstream media that often time's people think this method is the only recovery treatment method.
The 12-Steps:
Step 1 We admitted we were powerless over alcohol—that our lives had become unmanageable.
Step 2 Came to believe that a Power greater than ourselves could restore us to sanity.
Step 3 Made a decision to turn our will and our lives over to the care of God as we understood Him.
Step 4 Made a searching and fearless moral inventory of ourselves.
Step 5 Admitted to God, to ourselves, and to another human being the exact nature of our wrongs.
Step 6 Were entirely ready to have God remove all these defects of character.
Step 7 Humbly asked Him to remove our shortcomings.
Step 8 Made a list of all persons we had harmed, and became willing to make amends to them all.
Step 9 Made direct amends to such people wherever possible, except when to do so would injure them or others.
Step 10 Continued to take personal inventory and when we were wrong promptly admitted it.
Step 11 Sought through prayer and meditation to improve our conscious contact with God, as we understood Him, praying only for knowledge of His will for us and the power to carry that out.
Step 12 Having had a spiritual awakening as the result of these Steps, we tried to carry this message to alcoholics, and to practice these principles in all our affairs.
Other treatment methods wont necessarily utilize these steps verbatim but substitute alternative words or incorporate them by summarizing or pulling out key themes, such as are honesty, discipline and action, forgiveness, acceptance etc. So instead of finding a "sponsor" they may just refer someone as a sober companion but will still employ fellowship.
Although this method has helped many people in their recovery, those who were not as religious or spiritual were not connecting. Opponents of the 12-Steps believe declaring yourself a lifelong addict with a deep character defect is counterproductive and fundamentally disagree with the idea that addiction is a disease that's beyond your control. Some may also deem many aspects of the 12-Step culture outdated and unnecessary.
Non-12 Steps
Alternative treatment philosophies started to pop up with the basis of treatment being more science based, and self-healing based. Non-12 Step programs are viewed as "non traditional" or secular and are considered modern-day because they follow evidence-based research which is constantly evolving. Newer treatments like dialectical behavior therapy (DBT), eye movement desensitization and reprocessing (EMDR), trans-cranial magnetic stimulation (TMS), emotional freedom techniques (EFT) are used.
These programs focus on the individual rather than the addiction and argue that one treatment program does not fit all. An example of Non-12-Step treatment method that has becoming more and more utilized is SMART Recovery. SMART Recovery (Self Management for Addiction Recovery) can be seen as the opposite of 12-Step philosophy that instead of being powerless, those with addiction are powerful enough to overcome with a few key tools like a commitment to sobriety, a change in lifestyle and coping mechanisms and general self-management.
Non-12 Step methods place focus more on personalized psychotherapy methods rather than group-focused therapy and integrate cognitive behavioral therapy to try to get to the root of addiction. The patient looks within and can work through past trauma, family issues or other environmental factors that may have contributed. In these programs addicts will learn actual coping skills and be able to identify trigger warnings, manage cravings and negative though patterns.
Holistic treatment methods are also Non-12 Step in that they call to focus inward and seek to find health in the physical, mental, emotional, and spiritual aspects of ones self. They include scientific methods along with holistic treatment therapies or such as energy healing, mindfulness meditation, acupuncture, massage therapy, equine therapy, sound therapy, art therapy etc.
Some treatment centers incorporate both the 12-Step structure as well as Non-12 Step methods and really make their recovery treatment specialized. Some will use the SMART Recovery Model, Rational Recovery Model or Freedom Model but still encourage their patients to attend AA meetings.
It is important that people take some time to research and ask questions so they choose the right treatment center that offers a recovery method they feel the most comfortable with that they can be the most successful at.