With the unemployment rates rocketing up week by week, many people coming out of rehab are facing a familiar problem. Can I find work as a recovering addict? Mistakes made while under the influence of substances may have led to criminal records, bad credit, and a history of problematic work behavior. You probably have gaps in your resumé that are difficult to explain to ruthless employers.
The good news is that, while your history of addiction will make it more difficult to secure full-time work in certain industries, it can give you the impetus to approach work in a more modern way.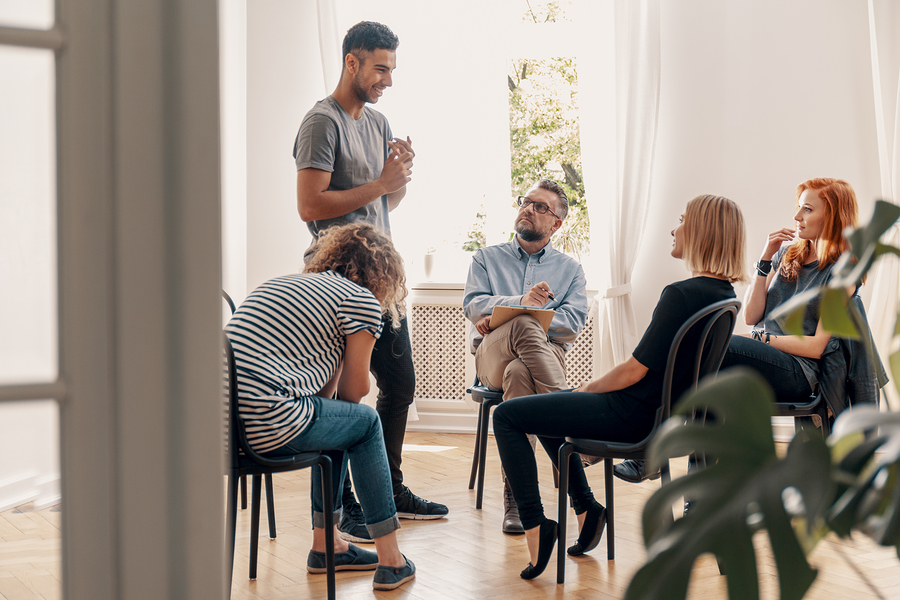 The traditional job market
Traditionally, the process of finding a job has followed a certain formula. You get your resumé in order (making sure to talk up your achievements), send it out, and hopefully land interviews. Potential employers contact your references, ask probing questions, and decide whether you are a fit for the job based on their own criteria and preconceived notions.
The job itself would likely require you to work eight hours a day, five days a week. You would get a salary at the end of each month with a 401K and hope at the end of each year for a good bonus and an increase that at least covers inflation.
This format provided many of us with a sense of security. We knew what we needed to do and what we could expect once we landed full-time employment. However, over the past couple of decades, the job market has changed, and that sense of security has become little more than smoke and mirrors.
The unemployment rates in the US had been steadily decreasing before the coronavirus shook everything up. But these rates are deceiving. At the same time, American debt has been shooting through the roof. People are getting work, but the pay they have received has just not been enough to cover increasing costs of everything from health care to rent and mortgages.
In other words, you might have a full-time job and still be going down a spiral of debt rather than coming out of it.
The gig economy
During these past years, many younger people have chosen to (or had little choice but to) approach work differently. Instead of trying to secure a full-time job or trying to start successful businesses from scratch, they have used their skills to find or create freelance jobs or gigs.
Freelance platforms
Many big businesses have harnessed the potential of the gig economy by making it easier for new freelancers to find jobs. Sites like Upwork and Elance, along with apps like Fiverr and TaskRabbit, have streamlined the process of both posting a job and applying for it. Through these sites, you can sign up and be working on one or more projects within a day.
The lack of quality control on these sites can work both for or against you. Potential clients can exploit desperate workers by offering pay that does not come close to minimum wage. On the other hand, if you carefully choose which gigs you apply for, you can set your own rates and earn more than you would in a full-time role.
You can apply to an array of jobs and, if you spend time perfecting your pitches, you will land a number of them. In most cases, clients will not ask for a resumé or care about a criminal record. They will not vet your credit history. As long as you can convince them you are the right person for the job, they will only care about results.
Independent freelancing
Many freelancers, however, eschew platforms like Upwork and Fiverr and instead go about finding work themselves. You can do this in a number of ways.
There are many job boards out there which collate jobs from across the web. This is a simple way of finding opportunities, but there are not always well-paying jobs that are actually worth your while.
The most successful freelancers create their own jobs. By building a website positioning yourself as a professional or as a business, and by creating a portfolio showing the type of work you can do, you can pitch ideas to big companies and startups. For example, if you are a writer, you can pitch them blog ideas, copy for their new website, resource articles, and more. This is the more work intensive way of approaching freelance work, but it pays off. You are far more likely to find high-paying clients this way.
Outcomes-based work
One of the impacts COVID-19 has had is that many employees are working from home. Their bosses are learning that what their staff produces is more important than how many hours they have spent in the office. The nature of the job market is changing as we speak.
This does not have to be a bad thing. As a recovering addict, chances are you will find it difficult to land a job in the traditional way, especially if you have a criminal record and have been fired from previous jobs in ignominious circumstances. By marketing yourself as an independent freelancer, whether through platforms like Upwork or with your own website as impetus, you can make your history irrelevant to your career.
Traditional hiring processes use historical factors as evidence of whether you can do the job. However, the fact that you have a history of addiction does not undermine your ability to produce effective outcomes. In the modern gig economy, these outcomes matter most.
What if I can't make enough money this way?
Freelancing is not for everyone, and you may find that you are not making enough money to get you through the month. However, even if it is not a long-term career choice, it can help you make some cash and build up experience while you search for a traditional role at a company.
In the current market, where nothing is certain, this is as much as many people can hope for, regardless of their histories.