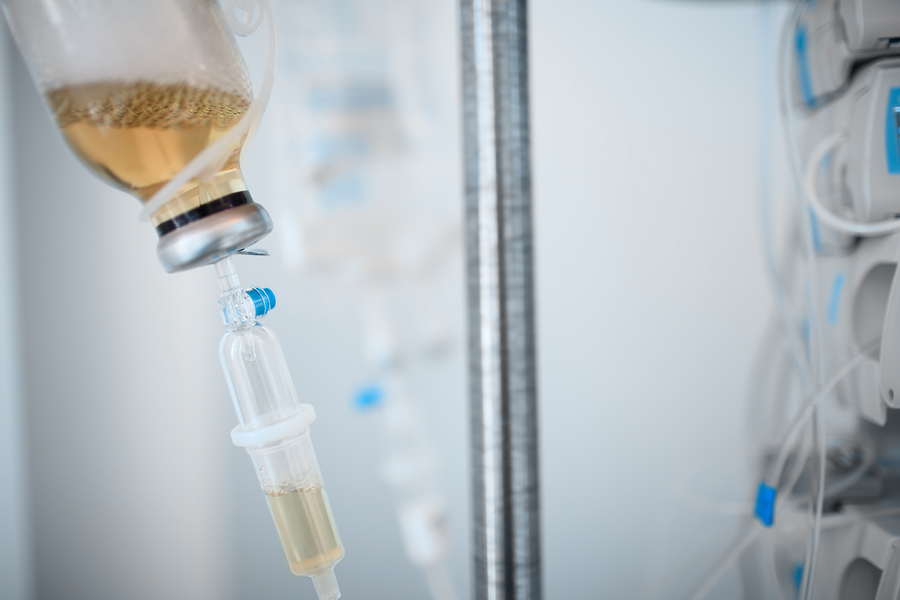 Substance abuse is a problem that can affect every aspect of a person's life. However, in recovery the first issue that must be dealt with is physical dependency. People who have been using drugs consistently for many years will have developed physical symptoms of addiction such as tolerance and withdrawal due to the toxins in their system.
The best and most effective way to rid a person of their physical dependency is to undergo a detox program at a treatment facility. Attempting to quit an addiction without help from detox can be dangerous and unsafe for people with severe dependencies. Fortunately there are many different options to choose from in order to get the necessary care from a detox program.
The type of detox program you choose can depend on individual needs and personal preferences regarding the treatment environment. Everyone has different issues and ways of dealing with their substance abuse. For people in professional careers, a luxury or executive detox program may be the best choice for them.
Benefits of a Luxury Detox
There are numerous reasons why someone might decide that luxury detox is the right choice for their first recovery steps. People in high powered positions may feel that their career has a played a role in their drug abuse and they want to be in an environment that caters toward their specific needs. Executives, doctors, lawyers and other professional people may want to be around others that are in similar positions and require a certain type of support.
Many types of luxury or executive detoxes may also offer a level of discretion and anonymity that may be harder to find at a normal detox center. Luxury programs are often in more isolated areas near the beach, in the mountains or the desert where people can get away from the stress of daily life and feel more inconspicuous. They may feel that they can maintain their reputation and avoid damaging their careers in a luxury facility.
Luxury detox is also a place where people can undergo the process of withdrawal in a much more comfortable environment. A luxury detox has higher quality amenities, food and accommodations that can make detox an easier experience all around. Although it is only the first step in recovery, detox can be one of the hardest parts and some people feel they need the extra comfort to get through it.
Detox and Withdrawal Symptoms
One of the reasons detox is so difficult is that patients are ridding their bodies of chemicals and toxins that they have become dependent on. Abstaining from drug use can cause the body of an addict to experience strong physical reactions even within the first 24 hours. Withdrawal can often be painful and intense, causing people to feel a rollercoaster of both mental and physical symptoms.
Throughout withdrawal patients will need medical attention to deal with a variety of different symptoms. Reactions can vary depending on the type of drug they are addicted to, how long they have been addicted and the level of the drug in their system prior to detox. There are some of the most common drug withdrawal symptoms:
Sweating
Nausea, vomiting
Muscle aches
Agitation
Insomnia
Restlessness
Tremors
Hallucinations
Anxiety
Depression
Although it depends on the individual, withdrawal symptoms tend to subside within a week or so of detox treatment. There may be some lingering emotional symptoms that can be addressed in a rehab program that should immediately follow detox. However, physical dependency should be essentially eliminated by the time person completes their detox treatment.
Because withdrawal symptoms can be so uncomfortable, some people prefer luxury detox because it offers them the chance to minimize their discomfort. In a luxury detox you have highly qualified staff and a lower staff to patient ratio so that you have access to assistance at all times and can receive more individual attention. Luxury programs have the best professional staff members that provide an optimal level of care throughout detox.
Getting Treatment in Rehab
Following detox it is important to enroll in a complete rehab program so that you have the opportunity to get help for the many cravings and emotional addictions that you will still be dealing with. Even though you might have completed a great quality luxury detox program with excellent care, it is still crucial to spend a few months in rehab to make a full recovery. Detox is only the first step in a longer, more involved process of quitting an addiction permanently.
If you felt comfortable in your experience at luxury detox you may be able to continue in a rehab program at the same facility if they offer a complete recovery plan. Otherwise you might need to look for another luxury rehab that offers inpatient treatment. There are likely to be plenty of options for both luxury detox and rehab if you look in your local area.