Alternative types of therapy can take unique forms as they provide people struggling with personal issues with an outlet for relaxation and healing. Equine therapy can be a useful way for people to overcome emotional problems and other issues that they need to address. In combination with other types of traditional therapy like psychotherapy, equine or horse therapy provides people with the opportunity to reduce stress and learn valuable skills.
Equine therapy essentially is a type of program where patients can interact with and care for a horse as a method of healing. It is usually supervised by a mental health professional who provides guidance in how to care for the horse and insight into how this experience can help the individual in their personal life. Having a relationship with an animal and especially horses can be transformative and very fulfilling.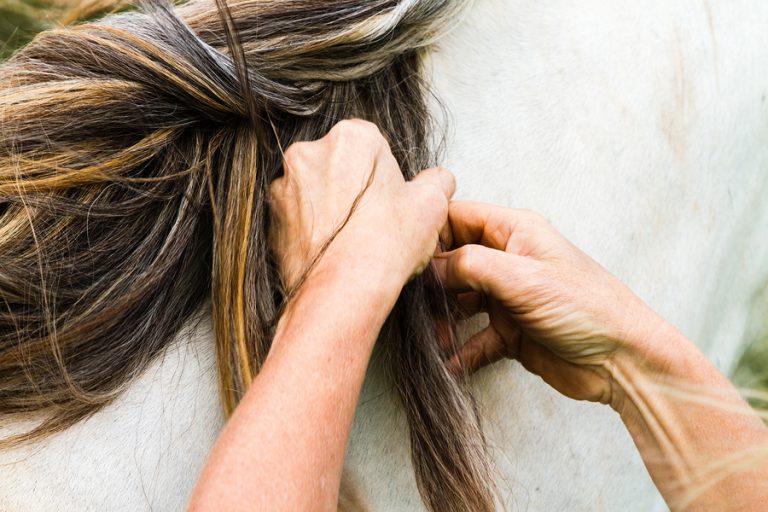 When people suffer from a mental illness or a problem with substance abuse, they can benefit from trying different types of therapy to help them recover. Supplemental therapies can help treat a person holistically so that they can feel better in all aspects of their emotional and spiritual health. Equine therapy can be available at many treatment centers but typically is offered in luxury rehabs.
Learning Skills from Equine Therapy
Equine therapy or Equine-assisted psychotherapy as it is also called is a type of experiential therapy. The patient experiences interactions with a horse alongside a mental health professional in a way that can help them resolve certain emotional or behavioral patterns. They also learn many skills that can help build self-confidence.
Patients in equine therapy can learn how to groom a horse, lead a horse or get them to move in certain direction, feed and halter them. Every interaction that a patient has with a horse can become a valuable lesson in being patient, sensitive and adjusting to others around you. These qualities can be helpful in promoting personal growth and emotional awareness.
People who learn to care for a horse will be able to develop attributes and skills including assertiveness, empathy, stress tolerance, problem-solving, independence, responsibility and self control. As they grow more confident in their ability to handle a horse and understand the animal it can help translate to their own personal life and interactions with others. It can also be a stress-relieving and positive experience that they will value long after treatment.
Working with a Horse
There are different types of equine therapy and some may involve riding or vaulting with a horse but typically it focuses mainly on groundwork with a horse. The horses in equine therapy programs are usually specially trained to work with patients and are selected specifically for that use. These types of programs often select horses that are calm but not lazy and have good balance, structure and gaits.
Patients learn to understand the horse's unique personality and begin to care about their welfare. Every animal has their own unique biological traits as well as their likes, dislikes and habits. Becoming more aware and tuned into the animal's needs can be very beneficial to an individual's emotional skills.
Animals can communicate their feelings and needs on a subtle level so it takes a lot of awareness and sensitivity to connect with them. Mental health professionals can help the patient understand the horse as a metaphor for other things in their life that they need to learn to accept as they are and be more aware of. Each counselor might have their own unique approach to how they incorporate interactions with the horse as part of the patient's treatment.
Finding Equine Therapy
There are different options for getting involved with equine therapy as part of a larger treatment program. It can be useful for either mental illness issues in a treatment setting or people recovering from addictions who are attending a rehab facility. Whatever the issue is, equine therapy typically takes place in the context of a program that includes a more comprehensive recovery plan.
Luxury rehabs usually offer equine therapy in Malibu more often than general or traditional rehabs which may not have the budget for the activity.  Luxury rehabs tend to have extra amenities and activities which are not available in more general programs. Equine therapy can be a very beneficial addition to rehab as many patients are dealing with complicated issues that can be addressed in their interactions with the horse.
People struggling with mental illness can help ease some of their issues with depression, anxiety, low self-esteem through equine therapy. Treatment centers that specialize in mental health treatment may offer equine therapy as an option for supplemental treatment but they may be more expensive programs. If you are interested in equine therapy then contact programs in your area to find out if they offer it to their residential patients.