Anyone who needs to recover from an addiction will want to find the rehab center that suits them the best. There are plenty of different options to choose from and whatever type of treatment center you want should be based on your own comfort and personal needs. People who have the financial means often feel more drawn to a luxury rehab rather than a more general rehab center that might not have the level of comfort that relaxation that they desire.
Every type of rehab offers similar types of treatment plans and they all have the same goal of helping their patients become sober and maintain that sobriety. But what is it about luxury rehab that makes it different from other rehabs? Aside from the price, a luxury rehab has numerous aspects which make it a cut above other rehab centers.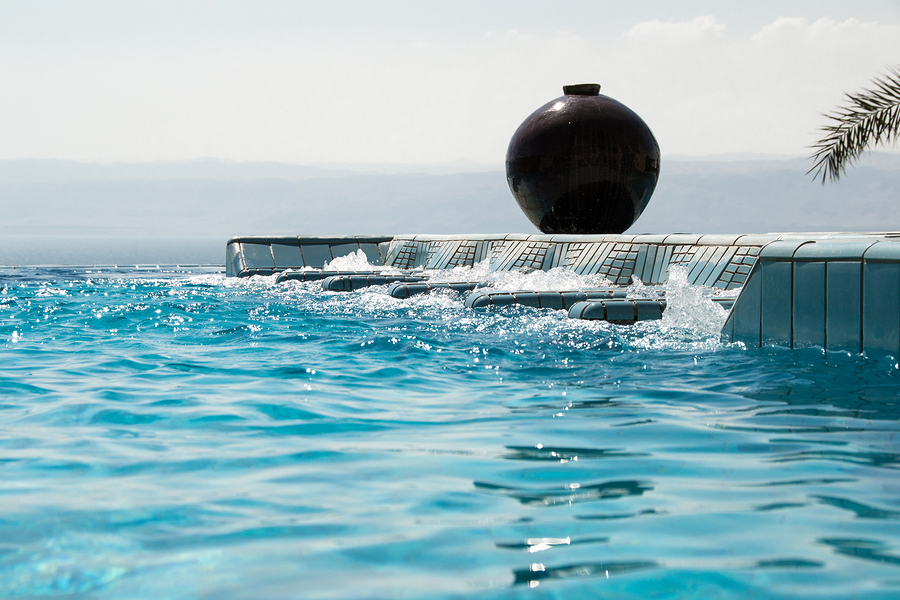 Luxury rehab can be ideal for people who work in professional careers such as doctors, lawyers, executives and people in general who have worked hard to achieve a certain level of income. Luxury rehab is not necessarily for the super rich, but for people who have professions that they need time away from in order to recover. They are people who need the comforts of home and would feel too distressed or out of place in a hospital-like setting.
Most rehabs offer certain amenities, services, and qualified staff but luxury rehabs tend to be bigger and provide more options. The level of quality in most aspects of a luxury rehab is higher than a more general facility. The higher quality often translates to successful treatment for those who might have failed in a different rehab center.
Location and Rooms
One of the things that makes luxury rehab stand out the most from other types of rehab is usually the location. Instead of being in the middle of the city or a busy neighborhood, luxury rehabs are usually in more remote, beautiful areas away from the stress of the city. A luxury rehab might be right by a pristine beach, in a desert or up in the mountains in natural surroundings.
Being in a natural setting provides people with a sense of peace and comfort that they would not be able to find in a regular rehab center. Nature can be healing for people that are going through difficult times and it can help them get in touch with their spirituality. The ocean, the mountains or the desert are all places where people can have time and mental space away from the stressful locations they are used to.
Luxury rehabs also typically have more space for patients to spread out and explore the grounds for some solitude and relaxation. Smaller rehabs might be cramped and crowded but luxury rehabs often have less residents and bigger facilities so that people can enjoy the personal space they need in recovery. The extra room can be helpful whenever patients need to talk a walk or meditate alone.
While many rehab centers can be kind of clinical, luxury rehabs are more like hotels or even resorts that offer private rooms. Patients are provided with comfortable beds and furniture so that they can relax and get a good night's sleep. The rooms may look more like hotel vacation rooms rather than rooms in a treatment center.
Amenities and Services
The aspect of luxury rehab that most people are looking for is the extra amenities that they offer. Luxury alcohol rehab facilities tend to have higher quality amenities and a wider range of options for activities and treatment resources. People in luxury rehab have access to everything they could need or want throughout their treatment.
The food at luxury rehab centers is often gourmet quality and chefs are obliged to cater to any patient's specific dietary needs. Normal rehab centers usually offer generic food with limited options although it tends to provide the nutrition that patient's need. Luxury rehab food is delicious and varied with all the nutrients that will repair a person's health in recovery.
Luxury rehabs usually have other very appealing amenities such as beautiful swimming pools, fitness centers, hiking trails, tennis courts and even sometimes golf courses. Each luxury rehab will have its own set of amenities that suit the environment. These kinds of recovery treatment centers also offer unique classes and therapies such as acupuncture, mindfulness training and spa services for relaxation.
A person's needs in rehab can vary greatly, and luxury treatment centers are for those who feel they need the extra level of quality and comfort in order to recover. Anyone with the financial means can enroll in a luxury rehab to quit their addiction. If you are interested in a luxury rehab for you or someone you love, there may be one in your local area that can provide the treatment services you need.