There are many options to explore when choosing a treatment center that will help you recover from a specific illness. If you have issues with addiction, mental illness or even both you can search through a number of different treatment centers that can offer their own benefits. A freestanding treatment center can be one of the best options because it offers a number of advantages over a facility connected to a hospital or healthcare system.
When looking for a treatment center it can be helpful to research all possible options and learn as much as you can about what the program offers and specific details about pricing. There can be major differences between treatment centers that are created for individual treatment plans and those associated with a larger system of care. Understanding what potential programs have in terms of pros and cons can help you make a more informed decision.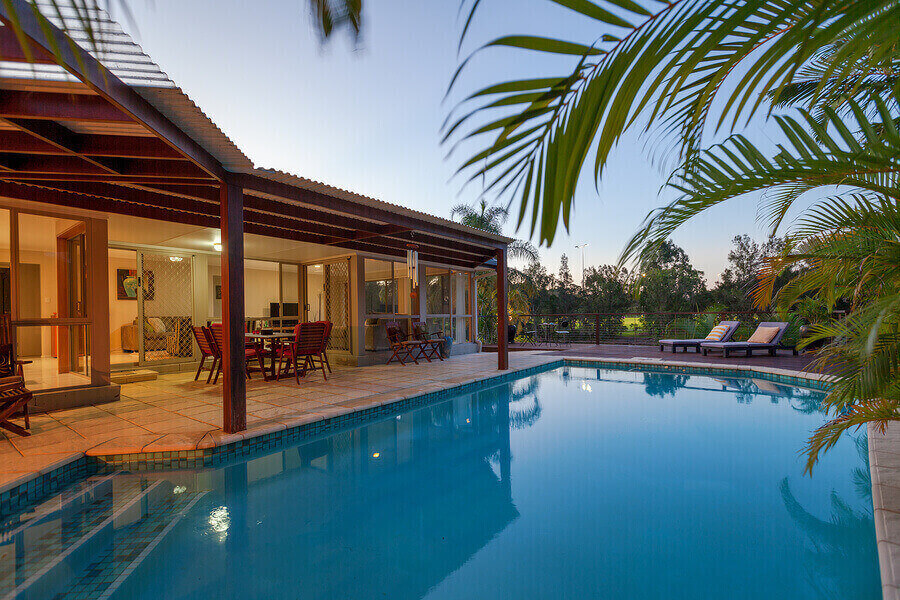 Overall, most people prefer freestanding treatment because it can offer more individualized care and in many cases be a lower cost option as well. Choosing the right treatment will depend on your major concerns such as whether you need dual diagnosis care or if you have personal needs that may not be covered under more general care. Spending time to try to understand everything you can about different facilities will make it easier to make the right choice.
What is Free Standing Facility?
A free-standing treatment center, or stand-alone treatment center, is an independent facility that provides addiction treatment or mental health services to individuals who are in need. As these centers are not part of a larger hospital system or medical institution, they are able to provide specialized and focused care.
Free-standing detox facilities have revolutionized the approach to rehabilitation and recovery. These centers operate independently and focus solely on providing evidence-based treatments for individuals struggling with substance abuse and mental health disorders. Unlike hospitals or general healthcare facilities, free-standing treatment centers specialize in addiction treatment and psychiatric care, offering a more personalized and dedicated approach.
Freestanding Center Versus Hospital Care
The main identifying factor in what makes a treatment center a freestanding facility is the fact that it is not associated with any hospital. A freestanding treatment center has no relationship with a general medical care center and is not affiliated with a specific hospital or healthcare system. When a treatment program is freestanding it simply means that it operates independently, offering its own specific services to people in need.
A freestanding facility can often have more individualized treatment programs that focus on specific problems. It may specialize in treating certain groups of people or those facing unique challenges. They are not related to the medical care system so they are a type of "retail" treatment that can offer its own amenities and pricing system.
These types of treatment centers are often preferred because they offer lower pricing options and payment terms that may be easier for patients to afford. Hospitals can often charge very high rates especially for patients that don't have enough insurance coverage to help them. Treatment centers within a healthcare system usually have to maintain consistent pricing and will not be able to provide the low rates of freestanding treatment.
Advantages of Independent Facilities
When a freestanding facility is set up it can create its own program that may follow a different philosophy and offer unique services that aren't available through a large hospital program. An independent facility can have more alternative treatments, therapies, activities and other aspects of treatment that can make it more personalized and appealing to patients.
Freestanding facilities may focus on specific problems such as addiction, mental health or improving a person's lifestyle. They can have treatment options that people can't find anywhere else and special amenities that make the whole experience much better for patients. While most freestanding facilities are more affordable, there are also luxury options that may include higher priced but specially designed programs for those who want to have an optimal treatment experience.
In an independent program, patients can try new types of therapies for their issues such as acupuncture, energy healing or reiki and other holistic approaches that may not be available through a hospital. It may also offer more modern therapy options that aren't available everywhere such as eye movement desensitization and reprocessing which helps treat trauma. Having these other options available can be preferable for people that are really struggling with their recovery and need to try alternative methods.
Some noticeable benefits of freestanding treatment centers are:
Convenience:
Unlike hospitals or inpatient facilities, free standing facilities are often strategically located in accessible areas, making it easier for individuals to seek help without the need for extensive travel. This convenience can remove barriers to treatment and encourage individuals to seek support promptly. This proximity allows individuals to receive the care they need without being far away from their support systems or disrupting their daily lives.
Insurance & Cost-Effectiveness:
In some cases, free-standing treatment centers may offer more cost-effective options compared to traditional hospital settings. This affordability can make treatment more accessible to a broader range of individuals.
Free-standing treatment centers accept various forms of insurance coverage, including private insurance, Medicaid, and Medicare. Additionally, they may offer financial assistance programs or sliding fee scales to make treatment more affordable for individuals without insurance or with limited funds. It's essential to inquire about insurance coverage and discuss financial matters before choosing a free-standing treatment center.
Specialized Programs:
These centers often offer specialized programs, such as detoxification, residential treatment, outpatient care, and aftercare planning. The staff members are highly trained and experienced in dealing with addiction and mental health disorders, ensuring that individuals receive the highest quality of care from knowledgeable professionals. They can provide comprehensive and targeted services by focusing on specific treatment areas.
Aftercare Support:
Free-standing treatment centers typically develop comprehensive aftercare plans to support individuals in transitioning from treatment back to their everyday lives. These plans may include referrals to outpatient therapy, support groups, sober living homes, and other resources.
Amenities:
These kinds of programs can offer unique amenities that a hospital may not have such as a gym, swimming pool, access to the beach, and other possibilities. Patients can get involved in more activities such as hiking, specific sports such as tennis and golf and other fun experiences that may not be available everywhere. The treatment center may also be in a more relaxing and beautiful environment without the hospital-like setting that can make recovery feel more clinical.
Conclusion
Free-standing treatment centers play a crucial role in providing specialized care and support to individuals facing addiction and mental health challenges. Some people choose freestanding treatment because of the different pricing options and lower rates but others may simply be looking for a better experience. Although getting treatment from a facility associated with a hospital can still be equally effective, many prefer independent treatment options so that they can have a more holistic recovery. Researching and finding the right treatment center can include looking into different freestanding options and comparing them with hospital treatments to find the choice that will suit you best.